Cargill Buys Salmon Feed Maker EWOS for $1.5 Billion
Angelina Rascouet and Isis Almeida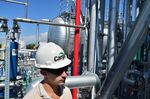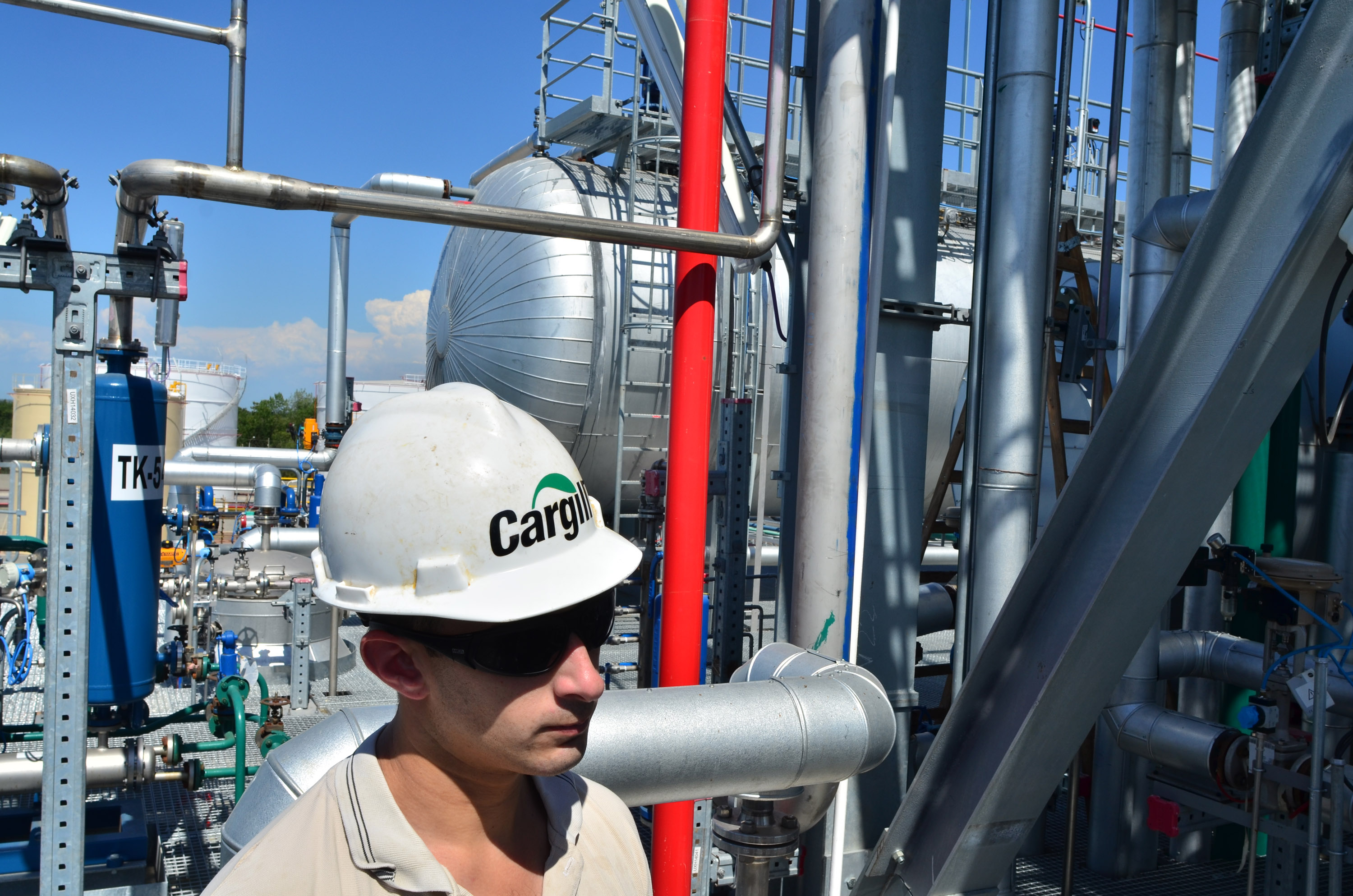 Cargill Inc. agreed to pay 1.35 billion euros ($1.5 billion) for Norwegian salmon-feed supplier EWOS AS in a deal Rabobank International says will make the world's largest grain trader one of the top three aqua-feed producers.
The purchase from private-equity firms Altor Equity Partners AB and Bain Capital Partners LLC is expected to close by the end of the year, the companies said Monday. This is Cargill's second aquaculture deal since July, when it announced a $30 million venture with Naturisa to build a shrimp-feed facility in Ecuador.
The EWOS acquisition gives Minneapolis-based Cargill an entry into the salmon market as consumption in emerging economies drives global demand higher. Cargill will now be among the three biggest aqua-feed producers and "very close" in size to No. 1 player Skretting AS, according to Gorjan Nikolik, a senior seafood industry analyst for Rabobank International.
"Cargill is in tropical species such as shrimp and tilapia, they are in Asia and they are in Central America," Nikolik said Monday by phone from Utrecht, the Netherlands. "EWOS is in salmon, a cold-water species farmed in Norway, Chile, Canada and Scotland, so for them it's a species diversification and a geographical diversification."
The deal is Cargill's largest since its 2011 acquisition of animal-feed group Provimi. It is "evidence of the company's commitment to the growing aquaculture industry," Cargill Chief Executive Officer David MacLennan said in a statement. Farmed fish and shrimp are one way to meet global demand for protein that's set to grow by 70 percent by 2050, said Sarena Lin, president of Cargill's feed and nutrition business.
Bonds Jump
EWOS's 225 million-euros of 6.75 percent bonds maturing in November 2020 rose 7.5 cents on the euro to 107 cents, the biggest jump on record, according to data compiled by Bloomberg.
Long-term prospects for the salmon industry are "encouraging" with high demand and limited supply growth, Kjetil Lye, an analyst at Handelsbanken in Oslo, said by e-mail. Demand for salmon feed is expected to rise 4 to 5 percent this year and the next, more than any other animal protein, according to Rabobank's forecasts.
"This deal makes a lot of sense for Cargill given the outlook for protein demand, which is expected to grow," said Joachim Attefjord, the head of soft commodities at London-based GFI Securities Ltd. "Cargill will benefit from the commoditization of the aquaculture industry."
Cargill will acquire seven feed factories in Norway, Chile, Canada, Scotland and Vietnam as part of the deal with Bergen, Norway-based EWOS. It will also boost its research and development in the area, with 15 facilities globally.
Aquaculture 'Fairly Young'
"Aquaculture itself is a fairly young industry but within that sector, salmon farming is the leading -- 30 years old," Nikolik said. "Cargill is acquiring an excellent technological platform."
Cargill is not the first trade house expanding into the fish business. Mitsubishi Corp., Japan's biggest trading house, agreed to buy the Norwegian fishery Cermaq ASA for 8.88 billion kroner ($1.4 billion) last year to expand its foods business and become the world's second-largest salmon farmer.
Aquaculture accounted for about half of fish consumption in 2012 compared with less than 15 percent in 1990, according to the United Nations Food and Agriculture Organization. Fish meal prices, the main feed for salmon and other farmed fish, rose late last year to an all-time high due to demand from the aquaculture industry and lower catches of anchovies, the main raw material used to produce fish meal.
The highest value carnivorous fish species need fish meal and sometimes fish oil in their feed but over the years the salmon-feed sector has reduced these ingredients and replaced them with soybean meal and soybean meal concentrate, Nikolik said. "Fish meal and fish oil are increasingly more scarce products."
Before it's here, it's on the Bloomberg Terminal.
LEARN MORE