Autos
Driving the 2016 Ferrari 488 GTB, a Turbocharged Italian Made to Love
Inside the $243,000 exotic that's making inroads in efficiency without sacrificing raw performance
By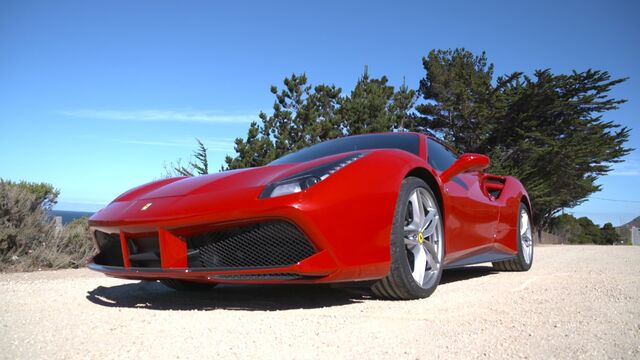 Yesterday in Big Sur as part of Pebble Beach, I drove Ferrari's brand-new turbo wonder: The $243,000 2016 Ferrari GTB. 
This is the 660-horsepower V8 coupe that gets 15mpg in the city and 20mph on the highway. It's Ferrari's statement that you can combine massive power with Italian good looks and raw performance without creating a gas hog in the process.
So while that efficiency is not much compared to, say, a Prius, it's exceptional for an elite exotic. Watch the video for more details on how it drives.
Before it's here, it's on the Bloomberg Terminal.
LEARN MORE