business
Why HBO, Netflix, and Amazon Want Your Kids
Sesame Street has become a front line in the war of streaming services that can't afford to lose adults between seasons of prestige dramas
By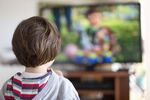 When HBO decided to take the Internet seriously, it was only a matter of time before it started getting interested in your kids. The deal for rights to premiere the next five seasons of Sesame Street on HBO's cable channel and streaming services, alongside other Sesame Network content produced exclusively for HBO, shows just how important children's programming has become to anyone who wants to build and maintain a massive subscriber base in a marketplace being reshaped by cord-cutting behavior. To prove the point: Both Amazon and Netflix are launching new kids' shows today.
Netflix, Amazon, and other streaming services have gained a lot of attention for HBO-style prestige dramas, such as Orange Is the New Black and Transparent. The aggressive moves by these streaming services into kid-focused programming has received far less attention. Nearly a quarter of television content available on Amazon is children's programming, according to SNL Kagan data from October 2014, and 17 percent of Netflix shows are likewise aimed at kids. 
Netflix first started a separate service of children's programming in 2011, allowing parents to quarantine their kids in a place where they wouldn't encounter inappropriate material or tilt the service's recommendation engine toward animated musicals. Netflix in the following year signed a deal that, starting in 2016, will put all of Disney's first-run movies onto its streaming service after they leave theaters. Next came a pact with DreamWorks Animation to produce 300 hours of new television programs featuring established DreamWorks characters and brand-new franchises. The first new title, Dinotrux, is about trucks that are also dinosaurs and will make its debut on Netflix today.
Amazon, meanwhile, has also been rolling out a steady stream of new children's titles: Wishenpoof, which will also be launched today, is an animated series for preschoolers featuring the voices of Jason Priestley, from the original Beverly Hills 90210, and his daughter. Last month Amazon released six pilots for new children's shows with such names as Lily the Unicorn and Bear in Underwear.
The battle for kids, at bottom, is about keeping their parents around even when a favorite show about a murderous politician is on hiatus. Streaming services are far easier to cancel and resubscribe than cable-TV, notes Rich Greenfield of BTIG, so the goal is to make that decision harder. "Remember when Netflix launched House of Cards, dropping all episodes at once, and investors feared consumers would sign up for three days, binge the entire series, and then disconnect?" he observed recently. "Netflix combated this risk by adding a significant amount of content that targeted all members of the family, with children's content a critical 'glue' to its offering." 
HBO didn't have to worry much about using kids shows to retain customers until recently. Its streaming service doesn't even include Fraggle Rock, which premiered on the cable network in the 1980s, even though rival streaming services currently offer the old episodes. Cable channels are offered as part of larger bundles of channels and within other services, such as broadband and phone service. Getting rid of your HBO just because the latest season of Game of Thrones ended is, to most subscribers, probably more trouble than it's worth. But appointment viewing keeps people loyal to only a certain extent. It makes more sense to be all things to all people when your subscription service is an easily eliminated line item in the household budget. 
For online-video services reliant on advertising revenue, children's programming can be an awkward fit. When YouTube launched a kids' service earlier this year, it came under attack from advocates who opposed showing ads to kids. "Blending of children's programming content with advertising material on television has long been prohibited because it is unfair and deceptive to children," said a number of consumer advocacy groups in a complaint to the FTC. "The fact that children are viewing the videos on a tablet or smartphone screen instead of on a television screen does not make it any less unfair and deceptive." 
Hulu, which unlike Netflix, Amazon, and HBO Now is focused largely on advertising, has also been less enthusiastic about kids' shows. The service does include content from Nickelodeon and Cartoon Network and offers a kids-only service that is available solely through its paid tier. But just 3.7 percent of the shows on Hulu are children's shows, SNL Kagan found in its October survey. That might be an indication of tentativeness about the relationship between kids' shows and advertising, says Seth Shafer, an analyst with the research group. 
Skepticism about advertising has also contributed to the rise of niche subscription services for kids, such as the Sesame Go website that offers a library of videos and games with Sesame Street characters for $4 per month. Shafer sees these services as having two things going for them: Parents are willing to pay to keep their kids happy, and once a kid is hooked on a show, mom or dad will likely do what it takes to keep the episodes streaming. "If my two-and-a-half-year-old [were] deprived of Curious George, my life would be such living hell," he says.  
Read This Next...
Before it's here, it's on the Bloomberg Terminal.
LEARN MORE