Turkey Heading for New Election as Lira, Stocks Tumble
Onur Ant, Constantine Courcoulas and Selcan Hacaoglu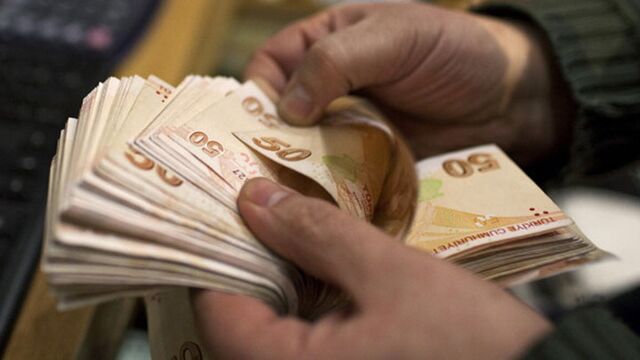 Turkey looked set for its second general election this year after coalition talks between the ruling party and opposition collapsed, triggering a slump in financial markets already reeling from months of political intrigue.

Prime Minister Ahmet Davutoglu, who's also head of the governing AK Party, said on Thursday that negotiations with the main opposition CHP to form a government had failed. The currency tumbled to a record low for a second day, while bonds and stocks also fell.
"An early election is the only option ahead," Davutoglu said after meeting CHP leader Kemal Kilicdaroglu in Ankara, calling on parliament's factions to back a fresh ballot.
Investor sentiment toward the $800 billion economy soured after the AKP lost its parliamentary majority in June for the first time in more than a decade. A suicide bombing last month blamed on Islamic State, and the subsequent collapse of a peace process with the nation's restive Kurdish minority, pushed Turkey's risk premium to the highest level in more than a year.
Opinion polls show that any fresh election, which could be held as early as November, might not deliver the mandate Davutoglu is seeking for the AKP. Another inconclusive poll would again require political parties to form a coalition, a task they failed to achieve over the past two months.
"Looking ahead the risk is that early elections will not deliver materially different results," Viktor Szabo, a money manager who helps oversee $12 billion of developing nation debt at Aberdeen Asset Management in London, said by e-mail. "It might be once again no party with a majority -- back to square one."
Lira Sinks
The lira, which had regained some post-poll losses as investors bet an AKP-led coalition government might be formed, fell as much as 0.9 percent to 2.8463 per dollar as of 9:45 a.m. in Istanbul.
The Borsa Istanbul 100 Index of equities slumped for a third day, falling 0.6 percent to a five-month low. Yields on 10-year bonds rose two basis points to 9.86 percent, the highest in more than two weeks.
Davutoglu said parliament should quickly agree to a new poll to limit damage to the economy. Lawmakers should ignore the Aug. 23 deadline for forming a government based on the results of the June election, he said.
If parliament can't reach a consensus, President Recep Tayyip Erdogan, co-founder of the AKP, can call for an early election once that deadline has passed. The country's election board must then prepare for a vote on the first Sunday following a 90-day period.
Presidential Powers
Erdogan led the AKP for more than a decade before becoming president in August last year. As prime minister he delivered economic growth averaging about 5 percent, and promised fiscal discipline and measures to protect the country's poor, who had been hit by a banking crisis in 2001.
He now wants to rewrite the constitution to shift power from the parliament to an executive-style presidency, something June's inconclusive election prevented. The AKP, with 258 seats in Turkey's 550-seat parliament, remains the nation's biggest political force.
Davutoglu has repeatedly denied accusations that Erdogan has secretly pushed for a repeat election to regain an AKP majority and accomplish his political aspirations.
After Thursday's meeting, Kilicdaroglu said the only offer AKP made was for a short-term government before an election, not a full coalition. MHP leader Devlet Bahceli said he would reject a similar offer, after state-run Anadolu Agency reported that Davutoglu had requested a meeting.
'Benefit Most'
The prime minister said Thursday that the AKP stands to gain the most from a fresh poll.
"I'll say it openly, AK Party will benefit the most from an early election," he said. "Why? Because if we win 18 more deputies in parliament, we have a single-party government. None of the other parties have such a chance."
Turkey faces "90 days of sheer uncertainty," Luis Costa, a strategist at Citigroup Inc. in London, said referring to the period until a new election can be held.
The lira may depreciate to 3 per dollar within weeks, according to Costa, Piotr Matys at Rabobank and Dmitri Barinov, who oversees $2.6 billion as a money manager at Union Investment Privatfonds GmbH in Frankfurt.
"There are uncertainties everywhere," Barinov said by e-mail. "Investors are just unsatisfied that Erdogan ignored the election results and is still trying to build his new Turkey."
Foreign investors have pulled about $4.6 billion from domestic bonds this year as the political impasse dragged on and as security concerns escalated.
Turkey stepped up its involvement in the fight against Islamic State after a suicide bomb blamed on the jihadist group killed more than 30 people in a border town on July 20.
U.S. F-16 fighter jets hit Islamic State targets in northern Syria this week in their first strikes from Turkey's Incirlik airbase since winning approval to use the facility.
Davutoglu's government also ordered attacks on rebel Kurdish PKK fighters, leading to an escalation in fighting across the Kurdish-dominated southeast.
For more, read this next: