business
Worst El Nino in 30 Years Hits South American Crops, Polls
Charlie Devereux, Pablo Gonzalez and Eduardo Thomson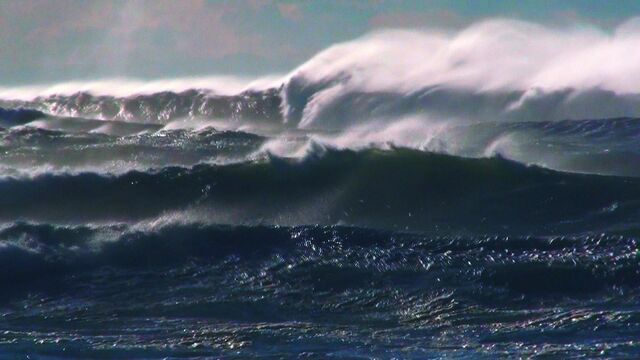 The El Nino climatic phenomenon has hit South America's southern cone with a vengeance in the past week, causing flooding and landslides that have damaged crops, cut off roads, disrupted copper mining and might even influence Argentina's presidential elections.
In Chile, six people have been killed, mostly due to mudslides, while in Argentina's Buenos Aires province almost 30 towns have been flooded, affecting about 20,000 people, TN reported. Daniel Scioli, the province's governor and the frontrunner ahead of October's presidential election, cut short his trip to Italy.
"This El Nino is going to be one of the worst we've seen in the past 30 years," said Eduardo Sierra, who has been tracking weather for the Buenos Aires Grains Exchange for four decades. "The worst of it is that this is only just beginning to manifest itself and people should be prepared to withstand some unusual storms." He expects the current El Nino to last until Easter.
After more than five years of drought caused by La Nina, the switch to El Nino had been forecast for more than a year. Still, the sudden turnaround has caught people by surprise. More rains are projected to hit Argentina's agricultural belt in the coming days, prompting opposition presidential candidate Mauricio Macri to claim the government should be doing more to help.
President Cristina Fernandez de Kirchner is monitoring the situation from the presidential palace in Buenos Aires and ordered financial assistance for those affected by the floods, according to a statement by the Security Ministry.
Storm Surge
El Nino typically alters rainfall in South America and brings dry weather to eastern Australia and parts of Asia. El Nino occurs when, for reasons unknown, there's a weakening in the trade winds that push the sun-warmed waters of the equatorial Pacific into a mound in the west. Some of that water flows back east, making the eastern Pacific hotter.
In Chile, heavy rains in the past week have flooded streets and caused power cuts along the length of the country. Much of the rain fell in the northern desert, the driest on earth, disrupting operations at copper mines, including the giant Chuquicamata operation.
A storm surge struck the coast at the same time as the heavy rains, sinking fishing boats, damaging buildings and knocking out a train line through Valparaiso and Vina del Mar. In Salto in Buenos Aires province, firemen have evacuated 700 people and estimate that as many as 4,000 people have been forced to abandon their homes, Infobae reported.
Crop Damage
The heavy rains will not only damage wheat crops in Argentina, but will also generate fungal diseases such as Fusarium and affect the wheat's quality, said Cristian Russo, an analyst at the Rosario stock exchange. The exchange will lower on Wednesday its projected wheat estimate of 3.5 million hectares, Russo said.
Macri, the mayor of Buenos Aires city, said Wednesday he would offer his emergency services to help flooded towns in the province.
"We are coordinating with mayors because they are the ones who are complaining about a certain absence in the province," Macri said in a press conference.
Scioli had planned his trip to Italy for an annual medical appointment for his right arm that he lost in a speed boat accident in 1989, said Buenos Aires province Cabinet Chief Alberto Perez.
The rest of his team is attending to the flooding and drainage work implemented by his provincial government has prevented further damage, said Perez, who is also Scioli's campaign manager.
"The works and cleaning we've done has allowed us to provide some relief but often you can't do a lot against inclement weather," Perez said.
Before it's here, it's on the Bloomberg Terminal.
LEARN MORE