Want a Bike Path? Pay for It Yourself
Crowdfunding is one way to get a local project done. But wait a minute—what do you pay taxes for?
By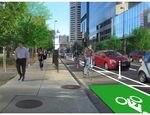 Your friends ask you to fund their marathon training, their home renovations, even their potato salad. Why not crowdfund something you'd actually use, such as a bike path or a public park?