Alibaba's Soaring Compensation Costs Undermine Its Profit Growth
Lulu Yilun Chen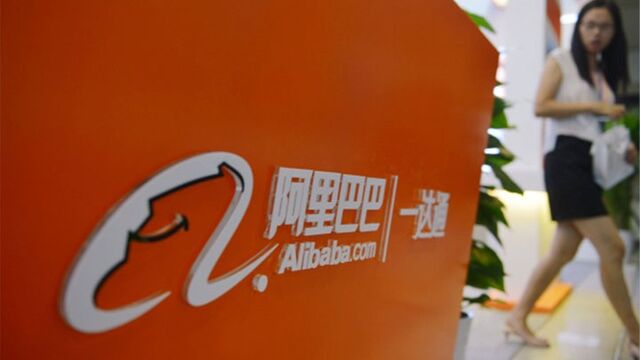 Billionaire Jack Ma wasn't kidding last year when he told prospective investors in Alibaba Group Holding Ltd. that employees were more important.
Rising compensation costs have pared profit at Asia's largest Internet company in each of the four quarters since it went public in September. That cost rose to almost 4 billion yuan ($644 million) in the three months ended in June, almost quadrupling from a year earlier, according to results the company reported Wednesday.
China's biggest e-commerce operator is using stock-based compensation to attract and keep talent, handing about 16 billion yuan in shares to workers in the past 12 months. That's about 20 percent of revenue, on average.
"Investors probably weren't expecting this when they first invested," said Ray Zhao, a Shenzhen-based analyst at Guotai Junan Securities Co.
Alibaba's market capitalization has dropped by $99 billion since its Nov. 10 peak.
Before last year's record $25 billion initial public offering, Ma said customers would come first, employees second and shareholders third.
Alibaba also said it plans to buy back as much as $4 billion in stock during the next two years, mainly to offset dilutions from activities such as its compensation program. It's the company's first share repurchase program since listing.