business
Aussie, Kiwi Fall as Slowing China Exports Damp Resource Demand
Rachel Evans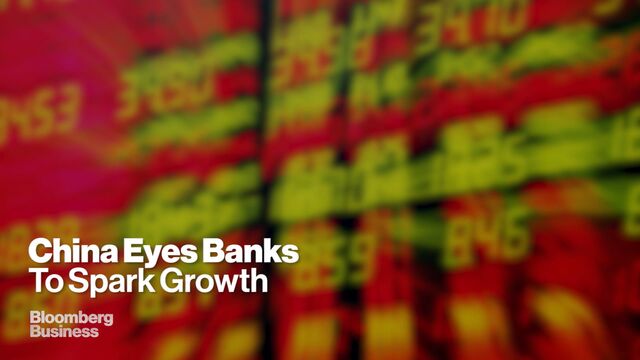 Currencies of commodity-producing nations tumbled after Chinese trade data deepened concern that demand for raw materials will dwindle.
The Australian and New Zealand dollars led declines with South Africa's rand after reports during the weekend showed China's exports shrank more than economists estimated and producer prices fell by the most in almost six years. A gauge of the dollar advanced for the first time in three days while crude oil stayed below $50 a barrel.
"Everyone's getting caught up in the top-line negative numbers that we saw" out of China, Mazen Issa, senior foreign-exchange strategist at Toronto Dominion Bank, said by phone from New York. "Longer term, any of the commodity currencies -- like Aussie, like the Canadian dollar -- these are structural shorts." A short is a bet a currency will weaken.
Australia's dollar declined 0.2 percent to 74.04 U.S. cents as of 12:29 p.m. New York time, after last week rallying from a six-year low touched July 31. New Zealand's currency fell 0.4 percent to 65.97 U.S. cents, while the South African rand slipped 0.5 percent.
Annual View
New Zealand's dollar is the worst performer this year, dropping 10 percent among 10 developed-nation currencies tracked by Bloomberg Correlation-Weighted Indexes. The Australian dollar is off 3.2 percent while the U.S. dollar has gained 8.1 percent.
China's overseas shipments fell 8.3 percent from a year earlier in dollar terms, the customs administration said Aug. 8. The reading was below the estimate of a 1.5 percent decline in a Bloomberg survey. The nation's imports slumped 8.1 percent, the data showed.
The world's second-largest economy is struggling to manage a transition from industrial-led growth to more consumer-reliant expansion. The nation's central bank has already cut benchmark rates four times in the past year to bolster growth forecast to slow to 7 percent.
That's weighed on commodity currencies including the so-called Aussie. China is Australia's biggest trade partner.
'We're still looking for the commodity bloc -- the Aussie, kiwi and Canadian dollar -- to underperform, particularly versus the U.S. dollar,'' said Peter Dragicevich, a foreign-exchange strategist at Commonwealth Bank of Australia in London.
Aussie Outlook
The Aussie jumped 1.3 percent on Aug. 4 after the Reserve Bank of Australia's policy statement omitted for the first time in 18 months a reference to the currency being too high.
That may have been excessive given that the greenback may strengthen on prospects the Federal Reserve will raise rates for the first time since 2006, according to Masashi Murata, vice president at Brown Brothers Harriman & Co. in Tokyo, who said he expects the currency to reach 70 cents by the end of 2015.
The dollar rose versus the yen after a report on Aug. 7 showed the U.S. economy added more than 200,000 jobs and the unemployment rate remained at a seven-year low.
The currency has been boosted by increased bets that the Fed will raise interest rates next month. Fed Vice Chairman Stanley Fischer said Monday that stubbornly low inflation in the U.S. -- a cause of concern for policy makers -- won't persist with the economy at almost full employment.
Before it's here, it's on the Bloomberg Terminal.
LEARN MORE