Coutts Millionaires to Reverse Loss at UBP Asia Private Bank
Giles Broom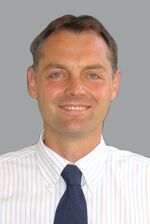 Union Bancaire Privee will lean on its acquisition of Coutts International to reverse a loss from serving millionaires in Asia, where Swiss banks are vying for business with U.S. rivals.
After building a profitable business with institutional customers on the continent, the Geneva-based firm expects the arrival of Coutts clients to transform the fortunes of its Singapore-based unit, said Nicolas Faller, co-chief executive officer for asset management.
"The acquisition of Coutts will help us reach a critical mass in Asia," Faller, 46, said in an interview. "If you want to be successful you need to invest a lot of money. My gut feeling is that there aren't many people making money in Asia."
UBP, founded in 1969 by Edgar de Picciotto, is among a dozen Swiss banks jostling for riches on the continent, where private wealth outside of Japan will surge to $75.1 trillion by 2019 from $47.3 trillion at the end of 2014, according to Boston Consulting Group. In 2014, UBS Group AG and Credit Suisse Group AG ranked first and third in the region in terms of assets, respectively, with Citigroup Inc second, Asian Private Banker said.
The Swiss have shown more "staying power" in Asia than competitors such as Bank of America Corp. or France's Societe Generale SA, who've sold businesses, said James Anderson, founder of PAM Insight, a research firm based in London and Geneva.
Family Business
"It's an important step for UBP," Anderson said. "Unlike some of the other Swiss banks in Asia, UBP has the capital available to make deals and as a closely held family business it's able to take decisions and act quickly."
UBP oversaw 7 billion Swiss francs ($7.1 billion) of assets in Asia, mainly for institutional clients, prior to its acquisition of Coutts. It's expecting to absorb 60 percent to 70 percent of the 11 billion francs of Coutts' client assets in Asia under the deal struck with former owner Royal Bank of Scotland Group Plc in March.
UBS oversaw $272 billion of assets at the end of 2014, Citigroup $255 billion and Credit Suisse $154 billion. Other Swiss banks have used a mixture of deal-focused and internal growth strategies to chase the top firms in the region.
High Salaries
"UBS and Credit Suisse will continue to attract much of the wealth in Hong Kong and Singapore from clients who require a range of capital markets services," said Andreas Brun, an analyst with Zuercher Kantonalbank in Zurich. "There's room on the periphery of the market for smaller Swiss firms to manage personal fortunes, provided they can afford high salaries as competition to retain talent intensifies."
Private banks in Switzerland are also looking east as they face tighter regulation and probes into their role in tax evasion in the U.S. and Europe.
Julius Baer, Switzerland's third-largest wealth manager, increased its assets under management in Asia to about a quarter of its worldwide business after acquiring Merrill Lynch units from Bank of America in 2012. It had $78.7 billion under management at the end of last year, according to Asian Private Banker. Zurich's EFG International AG oversaw $21 billion.
Asian Foothold
Pictet, Lombard Odier and Bordier of Geneva have focused on hiring private bankers in Asia rather than buying firms. Banque Syz SA and Vontobel Holding AG sell funds to institutional customers and don't have a license to accept private clients locally.
The integration of Coutts' Asian assets may take at least a year, during which bankers from other firms will attempt to lure clients away, UBP has said. In Hong Kong, it plans a second booking center to attract affluent families, provided the local regulator grants approval.
Foreign firms in Asia with less than 5 billion francs under management are unlikely to be profitable, Faller said.
"The cost of entering Asia is huge," he said. "The question facing some companies is: how long can they stay and burn cash?"
Before it's here, it's on the Bloomberg Terminal.
LEARN MORE