Berkshire Gets Dealmaker CEO in Precision Castparts Purchase
Caleb Melby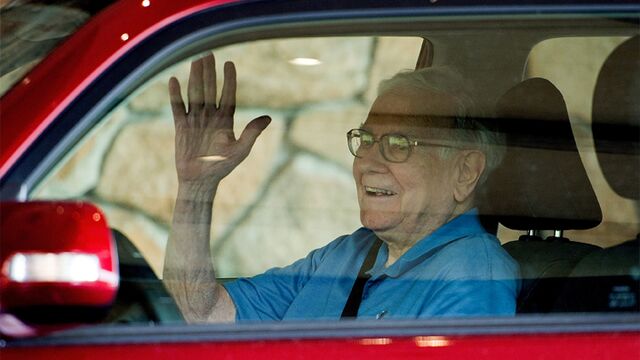 Mark Donegan, chairman and chief executive officer of Precision Castparts Corp., made more than a few deals of his own before becoming a target of billionaire Warren Buffett's Berkshire Hathaway Inc.
Precision Castparts, a maker of equipment for the aerospace and energy industries, has completed at least 30 acquisitions since Donegan took over as CEO in 2002. Buying companies "is always going to be our primary objective," he told analysts in January, deflecting inquiries about boosting dividend payments. "We've numerous opportunities sitting in front of us of which all are right for the business."
This time, Precision Castparts itself has shaped up as the right opportunity -- for Buffett's Berkshire, which agreed to buy the company in a $37.2 billion deal announced Monday. The 66-year-old firm, which had a market value of more than $26 billion Friday, has kept consistent profit margins for years with small and mid-size acquisitions to expand product offerings for customers such as Boeing Co. and Airbus Group SE.
"Donegan's one of the key people driving that strategy," said Jeff Windau, a senior analyst at Edward Jones & Co. "He's a very solid, strong, executive."
Key Officers
Buffett's typical approach is to keep key officers when he buys a company.
"All he wants to do is run Precision," Buffett said of Donegan Monday in an interview on CNBC. "He does not want to run Berkshire, and that's true of most of our managers. They love what they're doing. That's the beauty of it."
Precision Castparts will keep its name and its headquarters in Portland, Oregon, according to the statement announcing the deal.
"We are very pleased to be joining forces with Berkshire Hathaway," Donegan said in the statement. "This transaction offers compelling and immediate value for our shareholders, and allows PCC's employees to continue to operate in the same manner that has generated many years of exceptional service and performance to our customers."
Management Team
Donegan could be an investment in the future for Buffett: The CEO -- typically loath to talk to the press -- was 58 when Precision Castparts filed its proxy in July. Berkshire likes to buy high-quality management teams that can help direct its vast cash pile, said Joel Levington, a senior credit analyst with Bloomberg Intelligence.
"I've met Mark four or five times," Buffett said in the CNBC interview. "Each time, he's been in the air and he's in the air almost a thousand hours a year. So he loves this business like I love Berkshire."
Donegan has overseen at least $8.1 billion in acquisitions since becoming CEO, based on 12 deals for which financial terms are available in data compiled by Bloomberg. The biggest was the $2.9 billion purchase of industrial parts-maker Titanium Metals Corp., completed in January 2013.
Through the purchases, Donegan has been able to maintain annual operating margins of at least 22 percent since 2008 and gross margins of 30 percent or more since 2010.
"It's very hard to find more than one or two other aerospace suppliers that have the same kind of margins," Levington said.
GE Background
Donegan joined Precision Castparts from General Electric Co. in 1985. He oversaw its structural products division before running Wyman-Gordon, a maker of aircraft engine parts that was purchased by Precision Castparts in 1999.
He was named chief operating officer in 2001 and CEO in 2002. He's known as a hands-on operator who frequently travels to Precision Castparts facilities, Edward Jones analyst Windau said. Donegan served for 4 1/2 years as a director at Rockwell Collins Inc., until the end of 2010, and currently is on no boards other than his own, according to data compiled by Bloomberg.
"Mark has a solid operations background and a strong network of contacts in the industry," Windau said. "This could lead to further investment opportunities for Berkshire in the future."