business
Berkshire Hathaway Is Said in Talks to Buy Precision Castparts
Michael J. Moore and Matthew Monks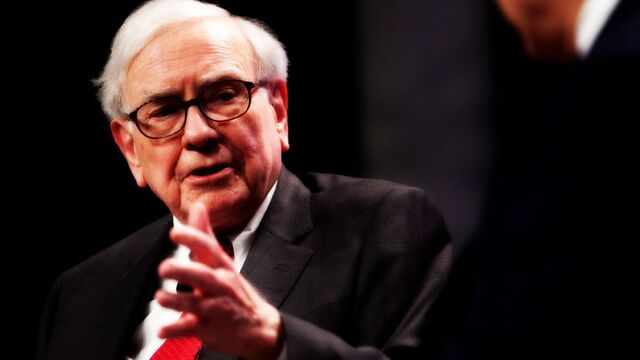 Warren Buffett's Berkshire Hathaway Inc. is in talks to buy Precision Castparts Corp., which makes equipment for the aerospace and energy industries, according to a person familiar with the matter.
The deal could be worth about $30 billion and may be announced as soon as this week, the Wall Street Journal reported Saturday, citing people familiar with the deal. The price would represent a premium to Precision Castparts' $26.7 billion market value at Friday's closing price of $193.88 a share.
Berkshire could potentially use almost half of its cash holdings to buy a 66-year-old company that has maintained consistent profit margins in recent years while growing through acquisitions. Precision Castparts embodies qualities that Buffett seeks, with high barriers to entry by competitors, a business that demands a long-term outlook, and a stock that has underperformed in recent years, said David Rolfe, who manages about $11 billion including Berkshire shares at Wedgewood Partners Inc.
"That's classic Buffett playbook," Rolfe said. "He is picking up a very unique franchise that can continue to consolidate the industry."
Industrial Customers
Precision Castparts, based in Portland, Oregon, uses advanced engineering technology to make metal industrial components for jet engines and power plants as well as pipes for the oil and gas industry. It employs about 30,000 people and produced $2.6 billion of pretax operating income on $10 billion of revenue in its last fiscal year.
Representatives of Berkshire and Precision Castparts didn't respond to requests for comment outside regular business hours.
Precision Castparts said in July that it expects $10 billion to $10.4 billion of sales and an operating margin of about 27 percent in its current fiscal year, which ends in March. Last year, 70 percent of its sales were made to the aerospace industry, with another 17 percent going to the energy market.
"Forget about multi-quarter, this is a business that's multi-decade in nature," Rolfe said. "They have these incredibly long relationships with some of their customers. And people aren't going to Fred's moldings or Fred's castings to get a little bit cheaper part on the inside of a jet engine."
The company's customers include General Electric Co., Boeing Co. and Airbus Group SE.
Berkshire Stake
Berkshire owned 3.1 percent of Precision Castparts as of March 31, according to data compiled by Bloomberg. That stake was worth $814 million at Friday's closing price. Precision Castparts shares have dropped 20 percent this year, hit by declining demand for pipes used by energy companies.
The purchase would be among Berkshire's largest and would dwarf the firm's purchases in 2014. Buffett said Berkshire agreed to spend $7.8 billion on 31 bolt-on deals last year, with the acquisition of battery maker Duracell from Procter & Gamble Co. the largest.
Buffett said last year that Berkshire's future will be about buying big businesses and expanding them over time rather than picking stocks. He's also looked for the company's biggest units, such as chemical additives maker Lubrizol, to expand through their own acquisitions.
Profits from Berkshire's sprawling operations, which include insurance, manufacturing, electric utilities and one of the largest U.S. railroads, have boosted its cash holdings that could be used for acquisitions. The Omaha, Nebraska-based company had $66.6 billion in cash and equivalents across its businesses on June 30, up from $40.7 billion three years earlier.
In February 2010, Buffett spent $26.5 billion in cash and stock for the 77.5 percent he didn't already own in Fort Worth, Texas-based railroad Burlington Northern Santa Fe. That deal, which was valued at almost $36 billion including debt, is Berkshire's largest acquisition to date.
Before it's here, it's on the Bloomberg Terminal.
LEARN MORE