Which Debate Foes Got Donald Trump's Money?
The billionaire says money buys him favors from politicians. But all he asked of the Clintons was to come to his wedding.
By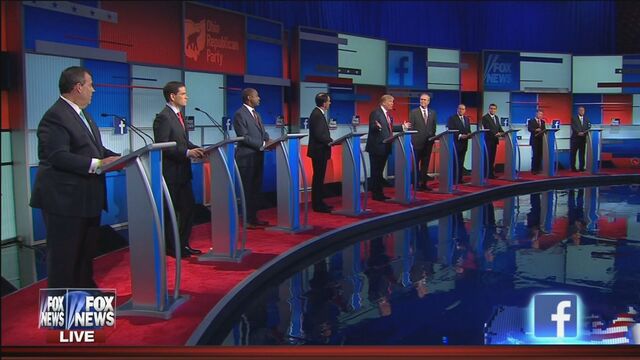 From the first moments of the Republican presidential debate on Thursday night, Donald Trump's political donations over the years—to both Democrats and Republicans—became an attack line pursued by his rivals.