Which Debate Foes Got Donald Trump's Money?
The billionaire says money buys him favors from politicians. But all he asked of the Clintons was to come to his wedding.
By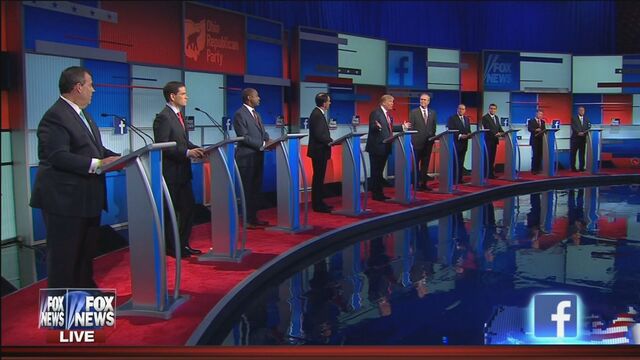 From the first moments of the Republican presidential debate on Thursday night, Donald Trump's political donations over the years—to both Democrats and Republicans—became an attack line pursued by his rivals.
"He buys and sells politicians of all stripes!" Kentucky Senator Rand Paul announced when Trump declined to rule out a third-party run in the first question of the night. "He's already hedging his bets on the Clintons."
Trump has responded that, as a businessman, he gives to all kinds of politicians. That, he said, encompassed Democratic front-runner Hillary Clinton and several of the people on the stage, including Paul himself. "I've given him plenty of money," Trump said of the Kentucky senator.
While the vagaries of the campaign finance reporting system can make it difficult to make a definitive ruling, a review of federal and state records turned up no donations from Trump to Paul. Among his presidential rivals, Trump appears to have given to three earlier in their careers: Democratic front-runner Hillary Clinton (a total of $5,100, according to Federal Election Commission records), Wisconsin Governor Scott Walker ($10,000, according to the National Institute of Money in State Politics), former Florida Governor Jeb Bush ($500), and former New York Governor George Pataki ($43,500, according to NIMSP).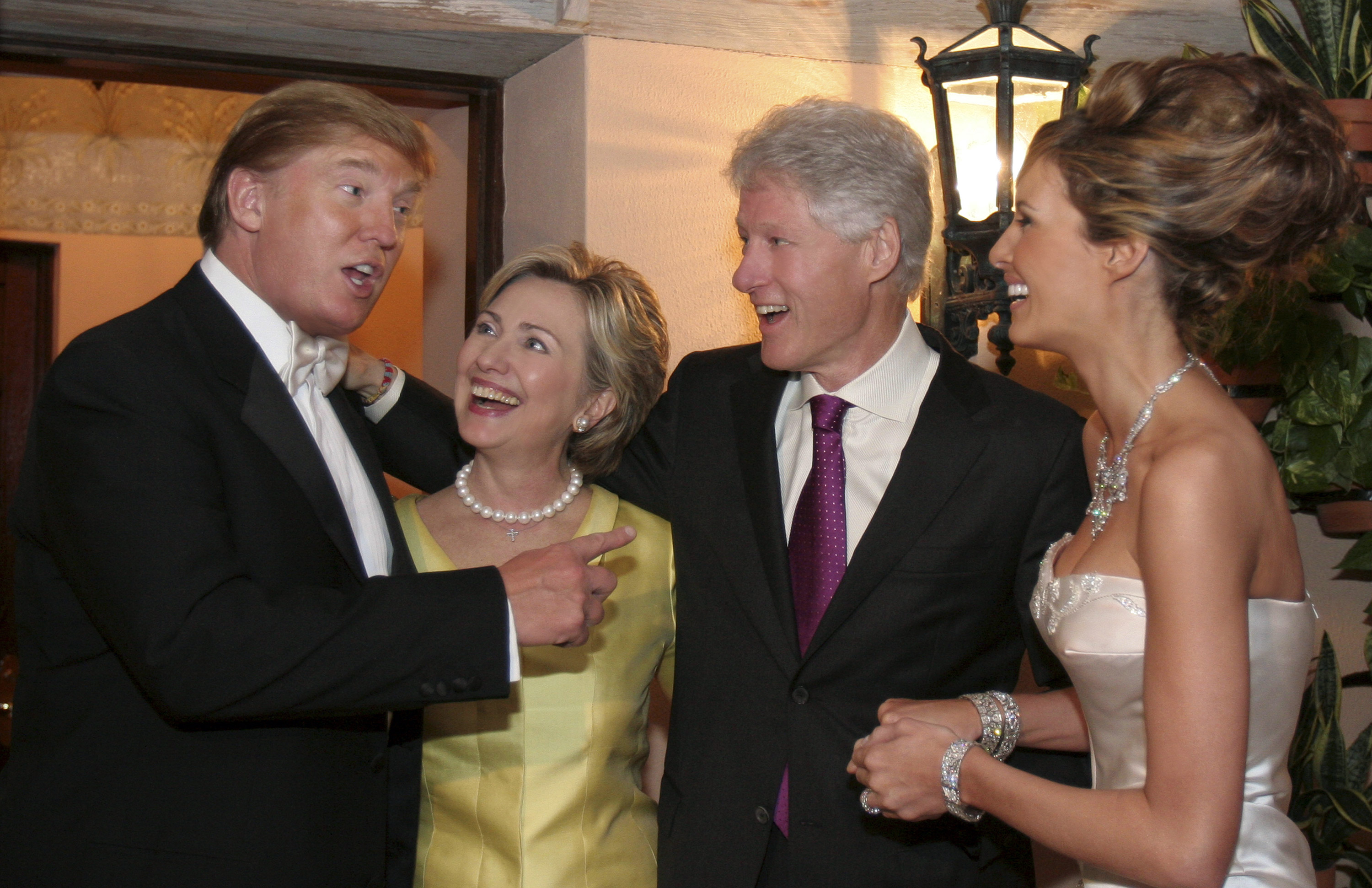 Later in the debate, Trump again asserted that many of his rivals were in his debt. "Most of the people on this stage, I've given to, just so you understand. A lot of money," he said, prompting a chorus of "not mes" from others on stage. There was one exception. "You're welcome to give me a check," quipped former Arkansas Governor Mike Huckabee.
Senator Marco Rubio of Florida called out Trump for giving to Charlie Crist, the former Florida governor whom Rubio defeated for the party's Senate nomination. Crist, who did receive donations from Trump, has since switched to the Democratic Party.
Trump, who told Bloomberg's With All Due Respect that he favors an overhaul of the campaign finance system, tried to turn the tables on his rivals, saying that his political donations enabled him to buy favors from politicians. "I give to everybody," he said.  "When they call, I give. And you know what, when I need something from them, two years later, three years later, I call them, they are there for me and that's a broken system." 
Asked what he got from Hillary Clinton, Trump—who has also given between $100,000 and $250,000 to the Clinton Foundation—said he asked the former first couple to come to his wedding, his third, to his current wife Melania Trump. The Clintons did in fact attend the lavish event at Trump's Mar a Lago resort in 2005. Hillary Clinton was a senator from New York at the time.