Potential VP Candidates Show New Face of Republican Party
South Carolina's governor, Nikki Haley, and U.S. senator, Tim Scott, wow the crowd a day after the first Republican presidential debate.
By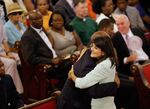 One day after the Republican presidential candidates met for their first debate, a major focus at a gathering of conservative activists was on a couple of politicians who weren't on the stage but who might be on the ticket.
At a morning session of the Red State Gathering in Atlanta, Erick Erickson, founder of the Red State blog, asked South Carolina Governor Nikki Haley, who won national accolades for her response to a racially-based massacre in Charleston, whether she'd accept a vice presidential invitation from any of the Republican contenders. Haley demurred. 
"It's too painful to think about,'' Haley told Erickson. "I say that because nine people died. I know people appreciate how we handled this is South Carolina. But right now I'm focused on building South Carolina back up.'' Later, however, Haley said she had been "forever changed'' by the tragedy and its aftermath and although she wasn't going to change her mind on core issues -- she still opposed expanding Medicaid, she said -- she had become more willing to listen to the other side. Haley ended years of festering controversy when she ordered the Confederate battle flag taken down from the state Capitol grounds. "If we in South Carolina can do what we did with that tragedy, imagine what you could do in the nation," she said.
She wasn't the only Palmetto State politician wowing the Atlanta audience. 
U.S. Senator Tim Scott of South Carolina won ovation after ovation with a speech that hit on red meat Republican themes, promising that 2016 would bring "a Republican president who will actually respect the military," an end to President Barack Obama's proposed nuclear deal with Iran and an end to "sanctuary cities" that provide shelter to people who have immigrated illegally.
Scott also got the crowd chanting "Fair Tax" after he called for new leadership at the IRS. Scott is a backer of the so-called Fair Tax, a proposal to replace income taxes with a single sales tax. The senator also criticized Obama's domestic policies as the "wrong, wrong,wrong" solution to poverty. "Our policies actually set the oppressed free and I'm proof of it," said Scott.
Scott, the only African American Republican in the Senate, and Haley, the daughter of immigrants from India, could help the Republican national ticket broaden it's appeal, something some delegates at the Atlanta gathering says the party needs.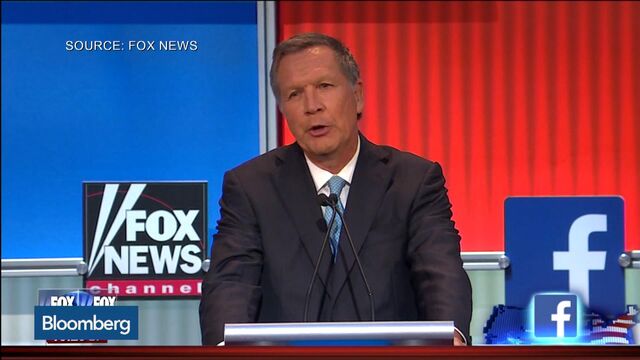 Allen Fox, a 33-year-old gay Republican from Atlanta, said he watched Thursday night's Republican presidential debate with 20 friends, only three of whom were not Democrats. They all came away "blown away by John Kasich,'' he said. Fox, who had been leaning toward Jeb Bush, said he too was impressed. "John Kasich's answer on gay marriage was just absolutely amazing,'' he said. The Ohio governor said he was "old fashioned" on the subject of marriage but would accept it if one of his children took that route.
Fox has no patience with Donald Trump, and thought he came across as a joke. "I thought it was a good debate between nine substantive people and Donald Trump,'' he said.
He said he was disturbed by the way Trump talked about women, "particularly given that our party is known to have a problem with women.''
"Republicans have done a great job of getting the angry vote, but he's supposed to be broadening things and he's not," Fox said. "I want to win.''
Fox said he thinks the effort by some Republicans to force a government shutdown over funding of Planned Parenthood is the wrong way for the party to go, if it hopes to get younger voters.
"I'm not into the social issue litmus tests,'' he said. "I work a lot with millennials and it really turns them off.''
Loren Heal, a factory worker from Illinois, also was looking for more diversity.  "What was missing from the debate was Carly Fiorina,'' he said, referring to the former Hewlett Packard CEO who was relegated to an earlier session for seven lower-polling candidates. "The whole tone would have been different. They would not have been able to act the way they did. It would have been an entirely different debate.'' Heal said he believed Trump did himself no service in the debate — although, he added, "it would not be possible for me to dislike him more anyway.''
"He came off as a buffoon,'' said Heal, who is leaning towards Ted Cruz but also likes Fiorina.