Bingo: Everyone's Doing It on Debate Night
If you're not too busy tweeting witty commentary, you have ample games to choose from.
By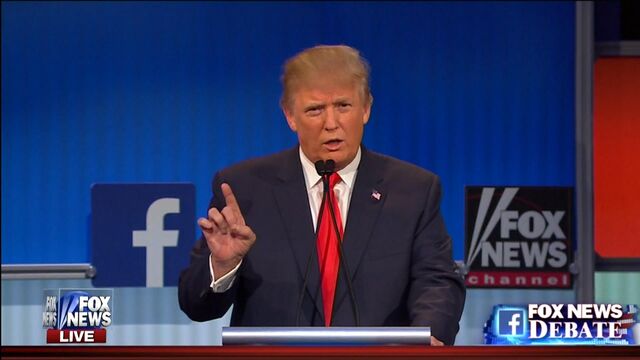 If you want to play normal Bingo, hang out with your grandma or try the Crocodile Lounge on 14th Street in Manhattan. If you want to play Republican debate Bingo, try virtually any news site on the entire Internet.
Drinking games, it would appear, are passe. By Bloomberg Politics's count, at least 12 different news outlets are offering Bingo cards for the debate. They vary in format from sleek interactives (like this one from the Wall Street Journal or this one from ABC or this one from Yahoo) to DIY, print-at-home style (like this one, from Newsweek).  Space labels include "private server," "ISIS," and "Cecil the Lion." 
Of course, if Bingo has everything you want in a game except alcohol, the cards can easily double as drinking game commands.