Carly Fiorina Knocks Donald Trump: 'I Didn't Get a Phone Call from Bill Clinton'
The former Hewlett-Packard CEO takes a shot at the billionaire Republican front-runner during Thursday's presidential forum.
By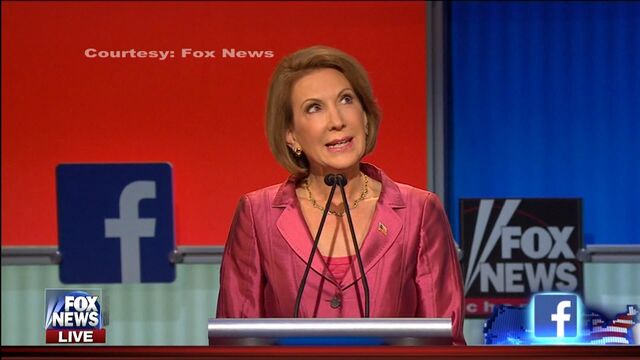 Republican presidential candidate Carly Fiorina took aim at party front-runner Donald Trump over his ties to the Clintons and the revelation that former president called Trump before he got into the race.
"I didn't get a phone call from Bill Clinton before I jumped in the race," Fiorina, the former CEO of Hewlett-Packard, said Thursday during a forum in Cleveland for lower-polling candidates. "Maybe it's because I hadn't given money to the [Clintons' family] foundation."
A Washington Post report revealed Wednesday that Bill Clinton called Trump before he got into the race and gave him advice about the nature of politics today. Trump and the Clintons had apparently warm relations during Hillary Clinton's time as a senator from New York.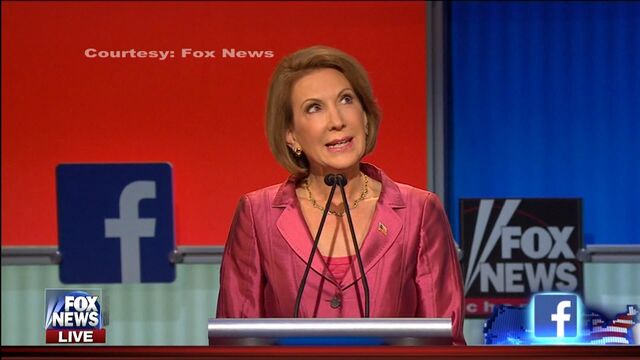 Fiorina said she thinks Trump has "tapped into an anger that people feel" about the political process, but seemed to be sarcastic about the real estate mogul's appeal. "He is the party's front-runner right now and good for him," she said.
Both Trump and Fiorina have sought to portray themselves as political outsiders who can bring their business acumen to reforming politics and improving the country, but Trump now leads in the polls, while Fiorina has struggled to get notice.
Fiorina also took aim at Trump regarding his changing views on policy. "I would just ask on what principles he would govern," Fiorina said.