Photographer: Chris Ratcliffe/Bloomberg
U.K. House Prices Rise as Nationwide Sees Signs of Stabilization
Fergal O'Brien
U.K. home values rose in July, according to Nationwide Building Society, which said the market may be stabilizing after a year of cooling price growth.
Values rose 0.4 percent from June to an average 195,621 pounds ($305,500), the lender said in a statement on Tuesday. The annual pace of growth picked up to 3.5 percent in July from 3.3 percent, which was the slowest in two years. It was close to 11 percent a year ago.
"There are tentative signs that annual house-price growth may be stabilizing close to the pace of earnings growth, which has historically been around 4 percent," said Nationwide Chief Economist Robert Gardner. "This would bode well for a sustainable increase in housing-market activity."
Gardner said a key factor will be if building activity can keep pace with increasing demand. Along with a shortage of housing supply, an improving economy and record-low mortgage costs are supporting the property market.
While Nationwide said the number of new homes being built has started to pick up, it's coming from a low level and more are needed to ensure a "sustainable recovery" in the longer term.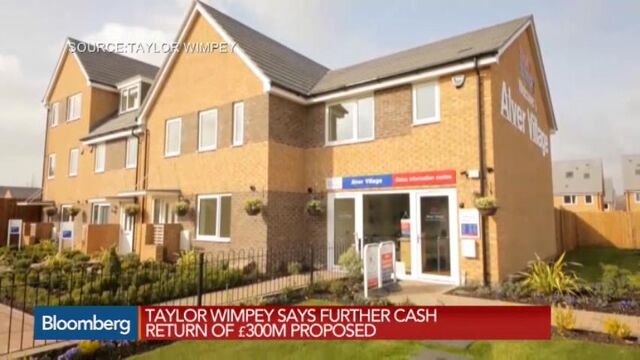 Read this next:
Before it's here, it's on the Bloomberg Terminal.
LEARN MORE