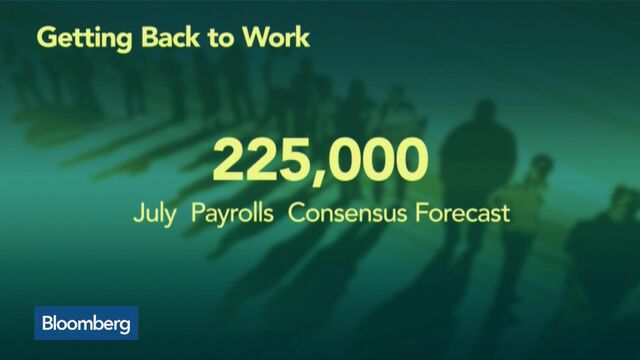 Economy-watchers trying to figure out when the Federal Reserve will raise interest rates may want to pay attention to an indicator buried in a Monday report on factories.
The Institute of Supply Management's supplier deliveries index, which measures how much time is needed by companies to distribute raw materials to factories, was little changed at 48.9 in July from 48.8 the month before. A reading less than 50 indicates faster deliveries, and it's the first time since 2012 that this index has been below the threshold for two consecutive months.

The gauge illustrates soft demand in the manufacturing industry, which isn't a welcome sign for Fed policy makers, said Lindsey Piegza, chief economist at Stifel Nicolaus & Co. in Chicago.
"Suppliers have experienced a marked slowdown in the pace of business this year" so they can satisfy whatever orders they have more quickly, she said. The less busy you are, the less time it takes to make deliveries to your customers, she said.
Supplier deliveries provide insight into factory activity by measuring a component of the supply chain that's very sensitive to shifts in underlying demand trends, Piegza said. Fed officials would like manufacturing barometers to indicate that even a modest tightening cycle can be withstood once started. Supplier deliveries in contraction territory could signal a "red flag" for monetary policy officials, Piegza said.
Consumers are spending at a "significantly slower pace" than last year as evidenced by the deceleration in consumption, she said. On a year-over-year basis, retail sales excluding autos have grown an average 0.8 percent each month in the first half of the year, compared with 2.6 percent in the same period in 2014,  according to Commerce Department data. With such tepid demand, suppliers have an easier time meeting their orders.
Bradley Holcomb, chairman of the ISM factory survey, offered an alternative explanation of the index's behavior. Earlier this year, the slowdown of imports through West Coast ports during a labor dispute caused supplier deliveries to slow because there was a shortage of materials to distribute. Now, as the backlog of imports is reduced, the pace of supplier deliveries is picking up, he said.
The index's level "may be, in part, due to a resumption of a normal pace of manufacturing materials entering the country," he said in an interview.