Rolls-Royce Gets Activist Fund ValueAct as Biggest Investor
Andrea Rothman and Benjamin Katz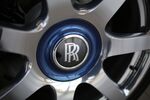 Rolls-Royce Holdings Plc said activist hedge fund ValueAct Capital Management has become its biggest investor, weeks after the U.K. engine maker appointed a new chief to overhaul its business.
The stock rose the most in 13 months following Rolls-Royce's disclosure of the 5.44 percent stake for ValueAct. The fund, which is run by Jeffrey Ubben, manages more than $18 billion and has helped influence the direction of companies including Microsoft Corp. and Sara Lee Corp.
ValueAct's holding comes with new Chief Executive Officer Warren East only four weeks into the job after his predecessor stood down following a series of profit revisions. East has already halted a share buyback to preserve dwindling cash reserves as he seeks to clean up operations.
"We welcome any investor who recognizes the long-term value of our business," Rolls-Royce said in a statement. "We have frequent communication with all of our shareholders and meet with major investors on a regular basis. We look forward to engaging with ValueAct, just as we do with all investors."
Activist funds generally acquire equity stakes in public companies and seek to pressure management and directors for changes that boost shareholder returns. San Francisco-based ValueAct has served on at least 38 public company boards and typically seeks influence behind the scenes, often with a directorship.
ValueAct's Standing
ValueAct is now the largest stockholder, according to Rolls-Royce. Other changes among the biggest investors included a drop in the holdings of Capital Group Companies Inc. to 2.98 percent from 4.99 percent, as reported in Rolls-Royce's annual report in February, according to data compiled by Bloomberg. San Francisco-based ValueAct had no immediate comment on Friday.
Rolls-Royce jumped 5.9 percent, the most since June 2014, to 794 pence at the close in London. That pared the stock's decline to 7.5 percent this year, valuing the company at 14.6 billion pounds ($22.5 billion). The shares tumbled 32 percent in 2014.
Pretax profit before currency hedging and one-time items fell 32 percent to 439 million pounds in the first half, Rolls-Royce reported Thursday, prompting East to say the company shouldn't spread itself too thin in developing new engines, while predicting it will have a 50 percent share in turbines that power wide-body jets in five years.
Investor Concerns
The concerns of other Rolls investors may have played a part in the exit of East's predecessor John Rishton, with New York-based Sequoia Fund Inc. complaining in a letter that his management was "stubborn and entrenched." Investec Ltd. said earlier that the manufacturer could raise 6 billion pounds by selling off its non-aerospace assets.
Those businesses include the manufacturing of powerplants for Airbus Group SE's A350 XWB airliner and the pan-European Typhoon fighter jet, contributing 68 percent of sales in the first half. But the engine-maker, which sold part of its gas turbine business to Siemens AG last year for 1.3 billion pounds, remains diversified in its production of power systems for ships, nuclear submarines and diesel engines for land vehicles.
East is leading an operational review of Rolls-Royce's investments, technologies and factories this year before embarking on a wider evaluation in 2016 to assess which markets to pursue. East has said he "broadly agrees" with the company's existing strategy and has no plans to meet investors' calls to sell off its marine operations.