NFL Wins Home Field Advantage in Tom Brady Suspension Suit
Erik Larson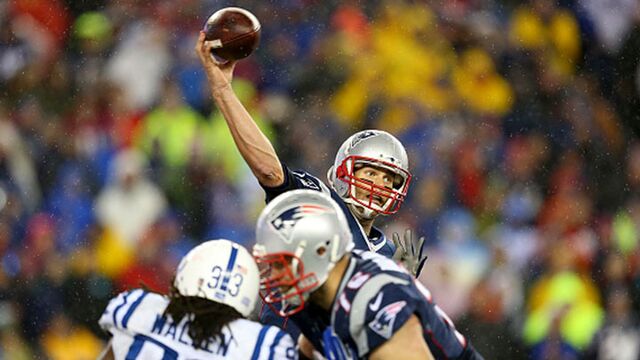 The NFL players union's lawsuit seeking to overturn Tom Brady's four-game suspension was ordered moved from Minnesota federal court to the NFL's hometown of New York.
The New England Patriots quarterback and two-time NFL Most Valuable Player was suspended after the National Football League concluded he was probably at least generally aware that two team staffers deflated game balls below the minimum air pressure before last season's conference championship game.
The NFL's management council was the first to sue, filing a complaint July 28 in Manhattan, where the league is based, in a bid to affirm the suspension. The union sued a day later in Minnesota, seeking to overturn it in a jurisdiction where the union has received favorable rulings in other cases.
"This court, however, perceives no reason for this action to proceed in Minnesota," U.S. District Judge Richard H. Kyle ruled Thursday. The "parties overlap in the two cases and the issues are mere flip-sides of the same coin."
Jeffrey Kessler, a lawyer for the union, didn't immediately return a call for comment on the ruling.
The NFL Players Association's suit followed Patriots owner Robert Kraft's statement that he regrets not taking legal action against the league after Commissioner Roger Goodell on July 28 refused to reduce Brady's penalty.
The players union said in its lawsuit that Brady wasn't given proper notice of the disciplinary standards, policies and potential penalties that the league applied in its arbitration.
Brady Statement
Brady, 37, said Wednesday in a statement that neither he nor anyone in the Patriots' organization had done anything wrong. Brady had authorized the union to make a settlement offer to the NFL to try to avoid going to court, saying he wanted to "put this inconsequential issue behind us as we move forward into this season."
The quarterback said the discipline was upheld without any counteroffer. While Brady said he respects Goodell's authority, he said the commissioner needs to honor the league's collective-bargaining agreement.
The case is National Football League Players Association v. National Football League, 0:15-cv-03168, U.S. District Court, District of Minnesota (Minneapolis).