business
Spanish Risk Takers Win as Economy Grows Fastest in Eight Years
Maria Tadeo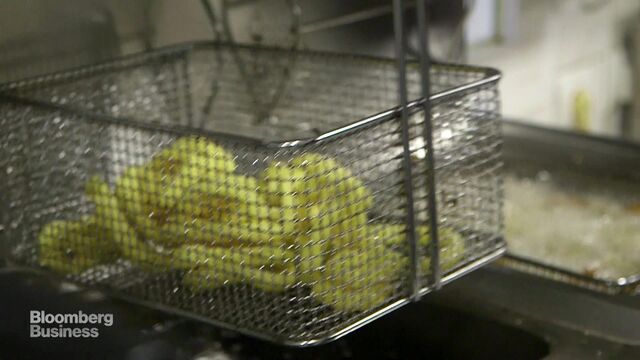 Spain's streak of economic growth is paying dividends for Andoni Goicoechea.
Two years ago, the 28-year old former doctor bought a bar in central Madrid and started a restaurant just as the economy emerged from a recession. With data on Thursday showing expansion of 1 percent in the second quarter, the most in eight years, that means his gamble is paying off as more people head through the doors of his expanding chain.
"My loan applications were turned down, there was no credit," Goicoechea said in an interview in one of his six restaurants. "I took a risk, quit my job as a doctor and used my savings to set up my first restaurant."
With eight straight quarters of expansion under its belt, Spain is at the forefront of the euro-area economy this year. It's forecast to grow close to 3 percent in 2015, according to a Bloomberg survey, about twice the average across the 19-nation currency region.
Others are also counting on the economy's continued expansion. With a general election due by year's end, Prime Minister Mariano Rajoy is courting middle-class voters with a mix of lower taxes and falling unemployment.
"We're seeing strong growth," Economy Minister Luis de Guindos said on ONDA CERO radio. That's "coupled with non-existent inflation, a positive evolution of consumption, exports and improvement in the labor market."
Stimulus Boost
Nevertheless, while the unemployment rate has declined to 22 percent from a record high of 27 percent in 2013, it remains close to twice the euro-area average.
And with growth being supported by a weaker euro, lower energy costs and access to cheaper funding thanks to European Central Bank stimulus, that raises questions about whether the pace of expansion can be sustained.
That's a point raised by economists at ING Group, who said this week that with potential election turmoil later this year, the second quarter may be as good as it gets.
"Growth probably reached its maximum," said Geoffrey Minne at ING in Brussels. "Political uncertainty could impact business confidence and slightly reduce GDP growth in the third quarter and fourth quarter."
For now, says Goicoechea, the mood is good and he's planning more restaurants in Barcelona.
"People in the street are changing. They are not thinking what they were thinking or talking about two years ago," he said. "There are still a lot of problems, but I think the mood has changed."
Read this next:
Before it's here, it's on the Bloomberg Terminal.
LEARN MORE