Tullow First-Half Loss Narrows on Lower Drilling Writedowns
Rakteem Katakey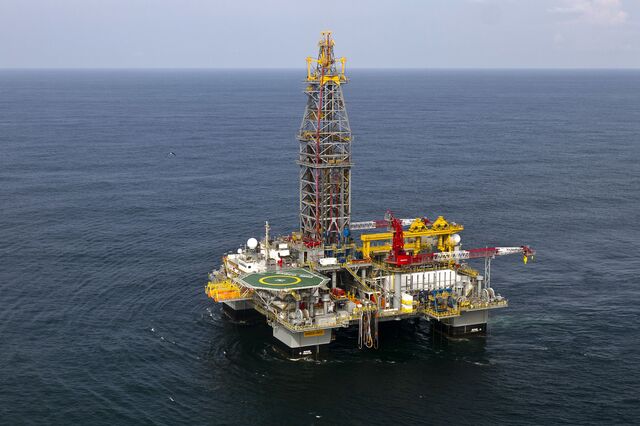 Tullow Oil Plc, an Africa-focused energy producer, reported a smaller first-half loss after exploration writedowns shrank.
The net loss was $68 million compared with $95 million a year earlier, the London-based company said Wednesday in a statement. The company wrote off $87.5 million of exploration costs in the first half, down from $402.2 million a year earlier.
Tullow is cutting costs to make its businesses competitive at $50 a barrel oil after the price of crude slumped over the past year, Chief Executive Officer Aidan Heavey said.
"The results have not yet fully reflected the resetting we've done in the business," Heavey said in a phone interview from London. "Our major projects are on track and on budget."
Tullow shares climbed as much as 4.7 percent and were trading 1.1 percent higher at 239.70 pence as of 8:23 a.m. in London. The stock has dropped 42 percent in London this year, the worst performer in the nine-member FTSE 350 Oil & Gas Producers index, which has declined 11 percent.
Tullow sold oil at $70.60 a barrel after hedging in the first half, 34 percent lower than a year earlier, the company said. Average Brent oil prices dropped 45 percent to $59.35 a barrel in the period.
Tullow has made some of Africa's largest oil discoveries in the past 10 years. It's Tweneboa-Enyenra-Ntomme project in Ghana is 65 percent complete and expected to start in mid-2016. The company also expects to take a final investment decision on some of its discoveries in East Africa by the end of next year, Heavey said.
Before it's here, it's on the Bloomberg Terminal.
LEARN MORE