Nissan Profit Tops Estimates on U.S., Says China Worsened
Ma Jie and Masatsugu Horie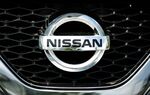 Nissan Motor Co. reported profit that beat analyst estimates as deliveries increased in the U.S., its biggest market.
Net income rose 36 percent to 152.8 billion yen ($1.2 billion) in the quarter ended June, Nissan said on Wednesday. That exceeded the 130.2 billion yen average of 11 analysts' estimates compiled by Bloomberg. The company maintained its profit forecast.
Nissan is benefiting from an improving U.S. market that registered the best first-half sales in a decade. Japan's second-biggest carmaker boosted U.S. deliveries faster than rivals including General Motors Co. and Honda Motor Co., helped by demand for the Rogue crossover and higher incentives.
"The U.S. market is coming close to a peak but will not reverse all of a sudden," said Tatsuo Yoshida, an auto analyst at Barclays Plc in Tokyo. "The sales momentum for Nissan's big volume models will continue, particularly the Rogue."
In North America, Nissan reaped 96 billion yen in operating profit last quarter, increasing from 51 billion yen a year earlier. The carmaker's June sales in the U.S. gained 13 percent, outpacing the industry. Sales through June climbed 4.5 percent.
In China, where Nissan is the biggest Japanese automaker, sales rose 5.7 percent in the first six months to 587,922 units, trailing Toyota Motor Corp. and Honda Motor Co.'s growth. Nissan sales were dented by a slump in light commercial vehicle demand as economic growth cools.
China Target
Though the automaker is confident it will meet its annual target for 1.3 million units in China with the introduction of new models in the second half, there's little room for complacency, said Jun Seki, Nissan's China chief.
The slowdown in China, which has worsened in July, won't last very long because the government has taken various measures to stabilize the stock market, he said.
Sales have slowed due to a combination of slowing economic growth, registration curbs and a volatile stock market. China may post its first decline in industry sales since at least 1998, according to the low end of Ford Motor Co.'s forecast.