technology
Twitter's Sales Exceed Analysts' Estimates; Shares Climb
Sarah Frier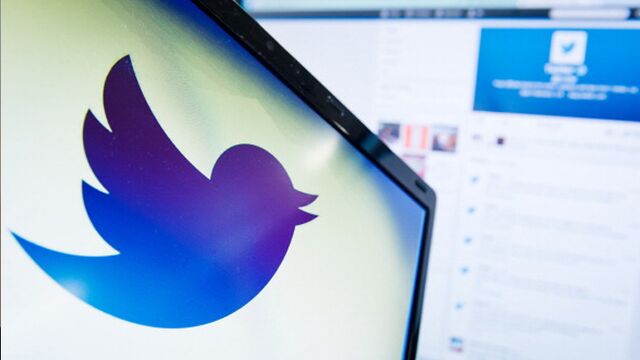 Twitter Inc. reported second-quarter sales that topped analysts' projections, a bright spot for the growth-challenged company as it seeks a new chief executive officer. Shares jumped as much as 12 percent.
In the second quarter, revenue rose 61 percent to $502.4 million, the social-media company said Tuesday in a statement. That exceeded analysts' average projection for $481.9 million, according to data compiled by Bloomberg.
As interim CEO Jack Dorsey races to update Twitter's offerings to attract a broader range of users, its sales team has been making deals to help advertisers use the site more effectively and get more out of their marketing spending. The moves are giving Twitter some time to solve its underlying problem: It's much smaller than the competition. The company today reported 316 million monthly users, while Facebook Inc.'s social network has 1.4 billion.
"We should start to see the benefit of some of the deals they've done, like the search partnership with Google and the DoubleClick partnership," said James Cakmak, an analyst at Monness Crespi Hardt & Co., who rates the shares the equivalent of a hold.
Shares of San Francisco-based Twitter gained 4.5 percent in extended trading after climbing as high as $41. They rose 5.3 percent to $36.54 at the close in New York. The stock has gained 1.9 percent this year.
CEO Search
Former Twitter CEO Dick Costolo was replaced this month on an interim basis by co-founder Dorsey, who also runs Square Inc., a mobile-payments company. Twitter is conducting a search for a permanent CEO, and has ruled out Dorsey as long as he stays full time at Square.
Twitter's second-quarter net loss narrowed to $136.7 million, or 21 cents a share. Profit excluding certain items was 7 cents, compared with the 4 cents analysts estimated.
Twitter recently started counting feature-phone users in emerging markets as part of its user count. Without that extra boost, Twitter only added 2 million users in the quarter -- up less than 1 percent from the prior period -- to 304 million.
"Our Q2 results show good progress in monetization, but we are not satisfied with our growth in audience," Dorsey said in the statement. "In order to realize Twitter's full potential, we must improve in three key areas: ensure more disciplined execution, simplify our service to deliver Twitter's value faster, and better communicate that value."
User Growth
In the time since Twitter went public in November 2013, growth has stagnated while rival social applications, including WhatsApp and Facebook Messenger, drew hundreds of millions more people. As concerns about growth mounted among investors, the company increased its focus on attracting people who don't have accounts.
One current plan, internally named Project Lightning, is meant to create channels for whatever is happening live, including videos running simultaneously with what's showing on television. The goal is to bring in visitors who might want to experience a live event or watch news unfold in real time. It could also open up new opportunities for advertisers.
Still, in the past year Twitter has made many promises about new tools that haven't yet contributed to its quarterly results. Investors are concerned that Dorsey won't provide meaningful change at a company in need of a shakeup.
Twitter said third-quarter sales will be $545 million to $560 million, in line with analysts' average projection of $556.6 million. For the full year, the company forecast revenue of $2.2 billion to $2.27 billion, compared with a previous company estimate of $2.17 billion to $2.27 billion.
The social-media company has faced some turnover internally amid the CEO transition. Today, two product executives announced their departures. Todd Jackson, who helped Twitter debut its Highlights product, is leaving for Dropbox Inc., while Christian Oestlien, who helped drive growth, is going to Google's YouTube.
(Adds interim CEO comment in ninth paragraph. Twitter Earnings in Real Time: Click Here for TOPLive News Feed)
Before it's here, it's on the Bloomberg Terminal.
LEARN MORE