Obama's Tough-Love Message Faults African Rulers Expecting Pomp
Mike Dorning and Margaret Talev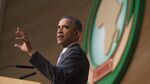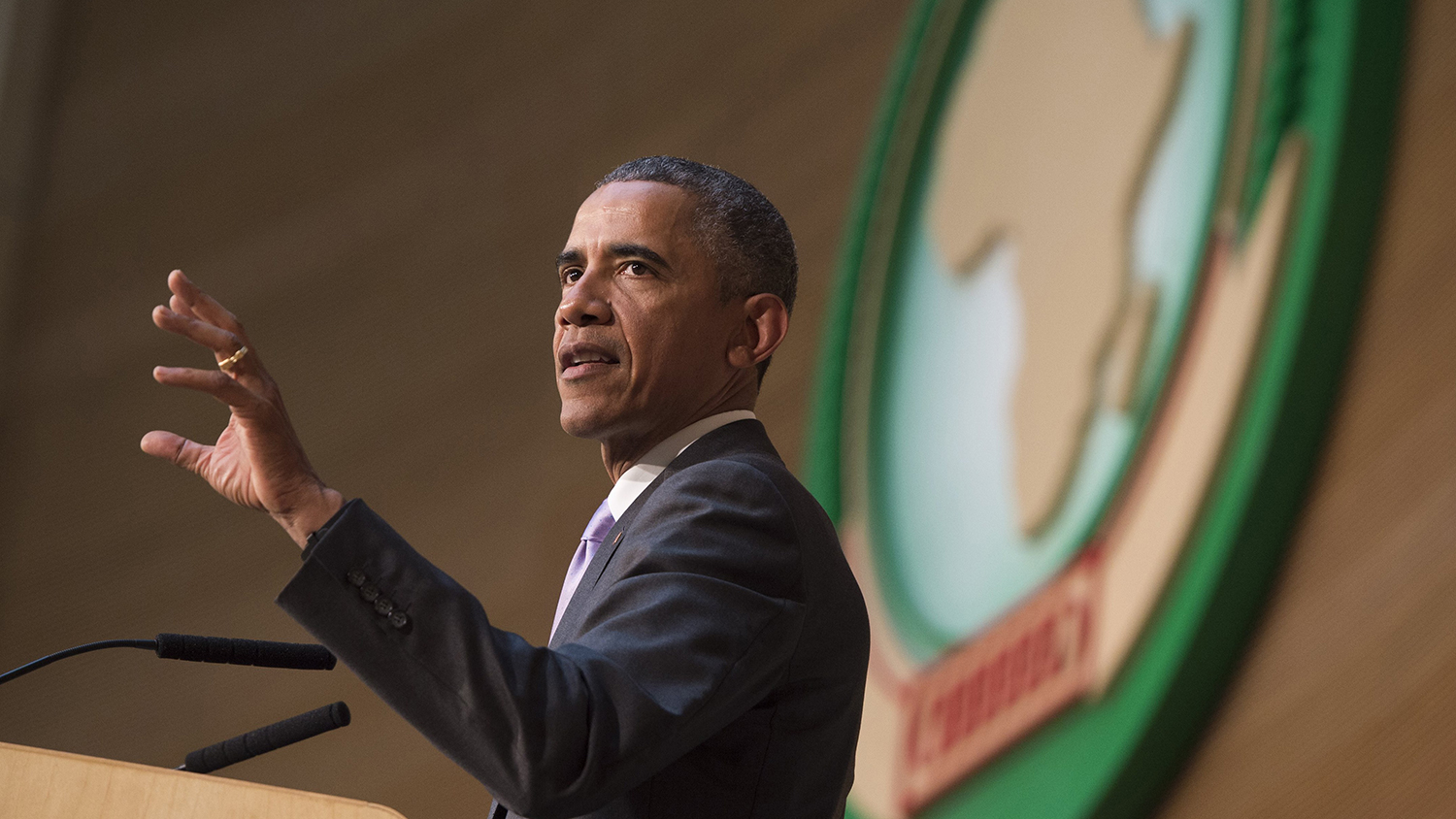 If African leaders had been expecting a gauzy homecoming when President Barack Obama returned to the land of his father, they were disappointed. Instead they got some stern lectures.
Obama devoted his two highest-profile addresses to scolding them: shape up or risk ruin from a rising demographic bulge of young people whose yearning for opportunity must be met.
Obama approached the tough-love message of his visit to Kenya and Ethiopia -- his fourth and likely last trip to the region as U.S. commander in chief -- mindful of his status as the first African-American president only one generation removed from the continent. That provided him the credibility to deliver hard truths that predecessors such as Bill Clinton and George W. Bush couldn't muster, aides said.
In speeches to the Kenyan public Sunday and to the African Union Tuesday, Obama decried the "cancer of corruption" entrenched in the African power structure for holding back foreign investment and home-grown startups alike. He pilloried presidents-for-life and didn't shy away from naming names, chastising Burundi's President Pierre Nkurunziza for breaking his country's two-term limit to seek a third term.
Twinning the themes in a biting joke before the African Union, he mused of Africa's perennial leaders, "I don't understand why they want to stay so long, especially when they have a lot of money."
Gender Politics
To the broader African public, Obama sermonized on the damage done to economic progress from gender discrimination, limits on women's careers, forced early marriages, denying education to girls, and the use of rape as a systematic weapon of war.
"Just because something is a tradition doesn't make it right," he said in his public address in Kenya.
Also on Bloomberg Politics: President Obama's Africa Trip in Photos
Obama explicitly invoked the authority of his barrier-breaking election at the start of his remarks to the African Union, which the White House billed as an "address to the people of Africa," saying he came not only as the first U.S. president to speak before the organization but as "the son of an African."
Likewise he drew parallels throughout the trip to the struggles of blacks in the U.S. against discrimination and Africans against European colonialism in urging the continent to overcome tribal and ethnic strife and address the sensitive subject of mistreatment of gays in the region's conservative societies.
The Young African Leaders exchange program Obama has initiated also poses a potential challenge to the governing class in many countries as it cultivates and trains a new generation of leaders and activists.
'Thorny Issues'
Semayawit Bahiru, an Addis Ababa University student who attended the African Union address, praised it as "one of the greatest speeches I have ever heard in my life" as Obama "touched a lot of issues that are actually critical in our country -- education, women empowerment."
Still, Steven Gruzd, an analyst at the South African Institute of International Affairs in Johannesburg, said the response across the continent is likely to be mixed.
"Some will welcome the fact that the U.S. president has raised some thorny issues and some will say it's none of his business and we are not an American colony," Gruzd said in a telephone interview.
However they may feel about Obama's criticism, each of his hosts gained legitimacy from the U.S. president's visit.
Posters Plastered
Side-by-side picture posters of Kenya President Uhuru Kenyatta and Obama were plastered around Nairobi. Until recently, Kenyatta was under investigation by the International Criminal Court for crimes against humanity and his vice president remains a target of the probe.
Ethiopian Prime Minister Hailemariam Desalegn has been criticized by international human rights groups for crushing dissenting voices. A May election in which his party won every seat in parliament, left opposition parties claiming abuse and harassment of their candidates.
Obama's advisers believe that his potential influence with the African public will extend beyond his time in office and he intends to make the continent one of the focal points of his post-presidency work.
During the trip, he promised to come back to Africa more often once he is out of the White House. Some African leaders may not be so eager.
For Related News and Information Obama Warns African Leaders They Must Act to Meet Challenges Obama Says Africa Must Attack