Obama Sticks Up for McCain, Ally in Quest to Close Guantanamo
Margaret Talev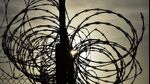 President Barack Obama's impromptu defense of John McCain's honor during a news conference in Ethiopia on Monday was more than just an excuse to bash Republican presidential candidate Donald Trump, who fanned the Obama "birther" conspiracists during the 2012 election.
It also gave an opening for Obama to pay respect to an unpredictable rival who may be the Democratic president's best ally in the last months of his term in fulfilling a promise to close the U.S. prison camp at Guantanamo Bay, Cuba.
Obama, during a joint news conference with Ethiopian Prime Minister Hailemariam Desalegn in Addis Ababa, used a question about another Republican presidential candidate, Mike Huckabee, to mention that Trump recently challenged the heroism of McCain. The Arizona Republican was a POW during the Vietnam war and was the Republican contender running against Obama in the 2008 election.
Obama, who has generally sidestepped questions about Trump and the other Republican 2016 candidates, said that McCain is "somebody who endured torture and conducted himself with exemplary patriotism."
At the same time, Obama took a jab at the Republican Party, contending that party leaders ignored "those kinds of outrageous attacks" when they were directed at him.
The White House is preparing another push to close the prison for suspected terrorists, which Obama had promised to do at the start of his first term. He argues that the camp only serves to stir enmity for the U.S. in the Muslim world.
While 116 prisoners remain at the facility, lawmakers so far have rejected Obama's appeal to allow the transfer of detainees to the U.S. for trial or incarceration. The resistance comes from some influential Democrats as well as from Republicans.
McCain is advocating a path that is controversial within his own party that could allow transfers to the U.S. if the administration submits a plan to close Guantanamo to Congress for review and approval. His plan also worries humans rights advocates who fear Congress is unlikely to adopt a closure plan.
Obama didn't mention Guantanamo during his remarks in Ethiopia.