Fiat Chrysler's Record Penalty Shows 'More Muscular' NHTSA
Jeff Plungis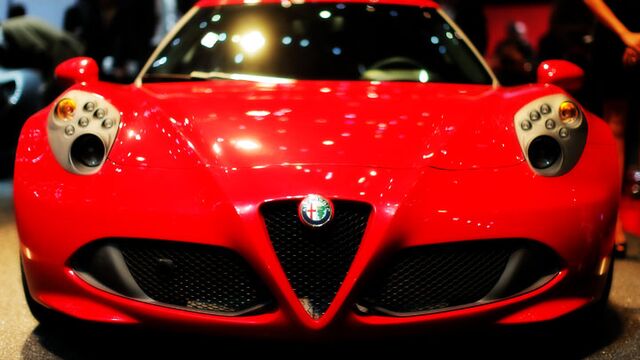 Fiat Chrysler Automobiles NV's record $105 million penalty for lagging efforts to address safety defects represents the latest sign that regulators have become tougher cops on the beat, U.S. officials said.
"One of my priorities was to make NHTSA a more muscular agency," Transportation Secretary Anthony Foxx said on a conference call with reporters Monday. "Merely identifying defects is not enough. Manufacturers who don't fix their vehicles will pay a price."
Fiat Chrysler's penalty and corrective action plan were announced Sunday, following a U.S. Department of Transportation investigation into how the company handled 23 different recalls to fix defects in more than 11 million cars and trucks. The company agreed to hire an independent monitor to oversee future recalls.
As part of the agreement with regulators, Fiat Chrysler agreed to buy back more than a half-million vehicles -- mostly Ram pickups -- whose defective suspension parts could cause a loss of control, according to the U.S. National Highway Traffic Safety Administration.
Fiat Chrysler estimates more than 60 percent of those vehicles have already been repaired, leaving fewer than 200,000 eligible for a buy back. The company expects to resell any purchased vehicles, recovering some of those costs.
Trade Ins
In another closely watched recall, owners of about 1 million Jeeps with exposed fuel tanks will be able to trade in their SUVs for $1,000 above market value. Consumers who want to keep their vehicles will get a $100 gift card as an incentive to do the recall repair.
Fiat Chrysler said in a statement Monday total costs for buy-backs and reimbursements to Jeep owners won't be material to its financial results.
NHTSA pushed for the vehicle buy-backs when there was doubt that the recall repairs proposed by Fiat Chrysler might not fix the safety defect, the agency's head, Mark Rosekind, said Monday. Consumers who had doubts about the safety of their vehicles can get rid of them.
"There was no effective remedy available," Rosekind said.
The agreement is the largest penalty ever imposed by NHTSA, which regulates the U.S. auto industry and investigates safety defects. It's the latest in a series of record-breaking fines, with the $70 million cash portion of Fiat Chrysler's penalty equal to one that Honda Motor Co. paid last year.
Performance Requirements
In additional to the cash penalty, Fiat Chrysler was ordered to spend at least $20 million to meet NHTSA's performance requirements. That can include the costs of buying back vehicles.
Fiat Chrysler will pay the remaining $15 million to an escrow account. The money will only go to the U.S. Treasury if an independent monitor finds additional safety-law violations or the company fails to live up to the agreement.
NHTSA has stepped up its enforcement efforts following criticism that it acted too slowly on reports about failed General Motors Co. ignition switches that caused air bags to lose power. The agency faced similar complaints over its response to reports that air bags supplied by Takata Corp. could explode, sending shrapnel toward front-seat occupants.
Fiat Chrysler, which bases its North American operations in Auburn Hills, Michigan, acknowledged three violations of U.S. auto-safety laws in a statement Sunday.
'Renewed Resolve'
"We also accept the resulting consequences with renewed resolve to improve our handling of recalls and re-establish the trust our customers place in us," the company said. "We are intent on rebuilding our relationship with NHTSA, and we embrace the role of public safety advocate."
The Transportation Department won't be making a referral to the Justice Department for a criminal investigation based on the fines being paid and Fiat Chrysler's agreement to improve its recall processes, Foxx said.
The agreement requires Fiat Chrysler to notify vehicle owners eligible for buy-backs and other financial incentives about their options. The buy-backs are being offered on various model-year 2003 to 2012 Rams, plus some Aspen, Dakota, and Durango vehicles.
The company agreed to unprecedented oversight for the next three years, NHTSA said. This includes hiring an independent monitor approved by NHTSA to assess, track and report the company's recall performance.
Fiat Chrysler said it agreed to address certain industry objectives, including identifying best practices for executing recalls and researching obstacles that discourage consumers from responding to recall notices.
Consumers wishing to determine whether their vehicles are covered by one of the recalls under investigation can visit NHTSA's website, which lists makes and models for the 23 recalls. Vehicle owners can also use the agency's recall website safercar.gov.