Fiat Chrysler's Recall Penalty Makes Merger Search Tougher
Elisabeth Behrmann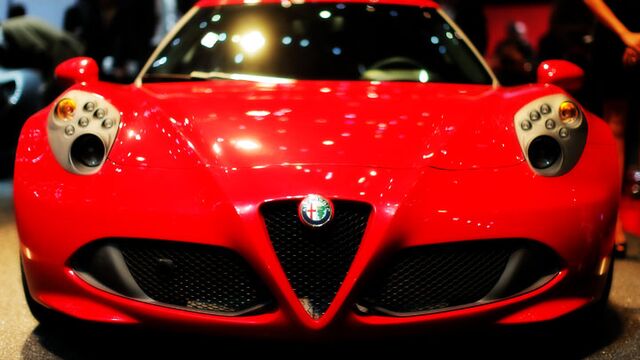 Fiat Chrysler Automobiles NV's search for a merger partner suffered a setback after the Italian-American automaker was reprimanded with a record $105 million penalty for its delayed handling of safety defects in the U.S.
On top of tarnishing the image of Fiat Chrysler cars and trucks, the conditions of the punishment, including an estimated $7.5 billion to buy back defective vehicles, make it even less likely that another automaker will take up Chief Executive Officer Sergio Marchionne's call to link up. The company said the settlement probably won't have a material impact on its financial results.
"Does this news lessen the attractiveness of this company? Sure, it does in some sense," said Arndt Ellinghorst, a London-based analyst with Evercore ISI. "But we generally don't think that Fiat is an attractive candidate for a merger in any case."
Marchionne has been pushing for consolidation in the auto industry to share the cost of developing new technologies and boost returns. But with Fiat Chrysler burdened with 11.4 billion euros in net debt ($12.6 billion) and lacking a large presence in growing Asian markets, automakers including General Motors Co. have passed. The sales pitch will be tougher now.
Fiat Chrysler's shares fell 6.9 percent to 13 euros in Milan, the biggest drop since Oct. 14 and making it the worst performer on the Euro Stoxx autos and parts index.
The company said in a statement that its U.S. unit doesn't expect the net cost of the buyback offers and other remedies ordered by NHTSA to "be material to its financial position, liquidity or results of operations."
Under the penalty agreement, which follows years of wrangling over safety issues, Fiat Chrysler faces heightened regulatory scrutiny. The company, which initially refused in 2013 to fix Jeeps linked to fire deaths, is required to hire an independent auditor for three years to make sure it no longer delays recalls.
Liquidity Crunch
The new approach seems to already have had an impact. On Friday, Fiat Chrysler recalled about 1.4 million cars and trucks vulnerable to hacking. The move follows a report by Wired magazine about software programmers who were able to take over a Jeep Cherokee. And then on Saturday, it announced a recall of 1.7 million Ram trucks to replace air bags that may deploy inadvertently.
Fiat Chrysler also has to buy back more than 500,000 faulty vehicles, including Ram trucks. Assuming an average price of $15,000, that could add up to $7.5 billion, representing about 30 percent of Fiat Chrysler's available liquidity, according to Evercore ISI. Owners of more than a million Jeep models will also be able to trade in their vehicles at above-market value.
"It's a negative piece of news because it hurts Fiat Chrysler's reputation," said Hans-Peter Wodniok, a Frankfurt-based analyst at Fairesearch. But even without the setback, "I don't really see any mergers for Fiat."