business
World's Top Iron-Ore Miner Swells Output Even as Prices Drop
Juan Pablo Spinetto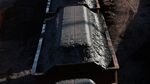 Vale SA boosted iron-ore production last quarter to the second-highest ever for the company, exceeding analysts' estimates and worsening a supply glut that saw prices of the steelmaking ingredient collapse.
Iron-ore output rose 7.4 percent to 85.3 million metric tons in the quarter through June 30, compared with 79.4 million tons a year ago, the company said in a statement Thursday. The result, which excludes third-party purchases and operations at a venture with BHP Billiton Ltd., topped the 82.5 million-ton average of eight estimates compiled by Bloomberg.
The Rio de Janeiro-based company, the world's top iron-ore producer, is expanding supply to a record 340 million tons this year while seeking to replace low-quality ore with premium products to improve profits. The expansion by Vale and its main rivals BHP and Rio Tinto Group coincides with an unexpected decline in demand from China, the biggest iron-ore buyer, prompting Goldman Sachs Group Inc. to forecast weaker prices in in coming quarters.
The increase in Vale's three main production systems was driven by better-than-expected weather and expanded operations at the N4WS mine and Plant 2 unit in the Carajas complex, Vale said in the statement. Output for the first-half reached a record 159.8 million tons, 6.2 percent more than last year.
Improving Margins
Vale expects to mine raw materials with higher iron content and "lower contaminant levels," the company said, adding that it halted operations at Southern Brazil's Feijao and Jangada plants on higher refining costs and poorer quality. "The decision is in line with Vale's goal of improving product quality and margins."
The company also said it's shutting down "unprofitable production streams" in Brazil's midwest as it cuts as many as 30 million tons of annual high silica ore to replace it with more valuable products.
"Vale has continued its strategy of adjusting production to a more challenging scenario for iron ore," Bradesco BBI SA analysts led by Alan Glezer said in a research note. The company "has done so by lifting volumes in the Northern system to the detriment of more expensive/lower quality volumes."
Bear Market
Vale's higher iron-ore production follows a similar strategy of BHP and Rio Tinto, which also increased output in the past quarter amid capacity expansions. Benchmark iron ore prices returned to a bear market this month and touched the lowest since at least 2009. Iron ore with 62 percent content delivered to Qingdao slid 0.1 percent to $51.72 a dry ton on Thursday, according to Metal Bulletin Ltd.
Vale rose 1 percent to close at 14.36 reais in Sao Paulo Thursday, rebounding from the lowest level in more than a decade on Wednesday.
While the Brazilian company is pressing ahead with output expansion, Australia's Fortescue Metals Group Ltd. said that it's capping iron-ore shipments, becoming the first of the top exporters to quit the race to funnel fresh supplies into the oversupplied market.
Vale, also the world's largest nickel producer, said output of the industrial metal rose more than 8 percent to 67,100 tons, compared with a 73,900-ton average forecast by seven analysts surveyed by Bloomberg. Copper production advanced 30 percent to 104,900 tons in the quarter, compared with a 107,100-ton average estimate. Coal production declined 8.9 percent to 2 million tons, while output of potash rose 16 to 111,000 tons.
Output of nickel and copper was curtailed by 5,000 tons each during second quarter due to a fire at Vale's Sudbury operations in Canada, with the company expecting to recover the lost output in the second part of the year.
The better-than-expected results in the iron-ore operations have been tempered by a "poor quarter" in Vale's nickel business, BMO Capital Markets analysts led by David Gagliano said in a research note.
"Vale continues to ramp up iron-ore production from its Brazilian operations," the analysts wrote. "However, the continued weakness in the iron ore price remains a larger concern."
Before it's here, it's on the Bloomberg Terminal.
LEARN MORE