Ferrari Share Sale Sparks Shady Broker Pitch, AFM Warns
Martijn van der Starre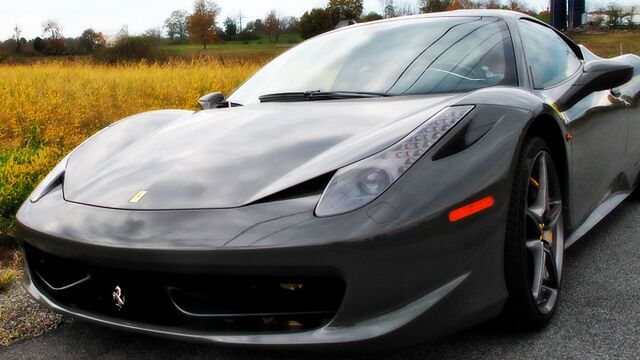 Just as plans for a Ferrari share sale were being announced, the Dutch financial-markets regulator warned of a possible fraudulent pitch to buy shares of the supercar maker.
WB-Invest GmbH offered consumers the opportunity to buy Ferrari shares for 22.50 euros ($24.66) apiece, despite the fact that no offer price has been set, Marcel Proos, a spokesman for Amsterdam-based regulator, AFM, said by telephone on Thursday. Investors would need to buy a minimum amount of shares, and WB-Invest will retain 5 percent of the profit once the shares are sold, according to the AFM.
The AFM added Berlin-based WB-Invest in June to a warning list of possible boiler rooms, or parties that the AFM says aggressively sell worthless or fake shares over the phone. The regulator warns consumers not to take WB-Invest up on its offers, it said. WB-Invest didn't immediately return calls seeking comment.
Fiat Chrysler Automobiles NV Thursday filed for Ferrari's IPO on the New York Stock Exchange. The Italian-American manufacturer, which has said it sees the supercar unit valued at more than $11 billion, plans to complete the separation in early 2016, according to a filing with the U.S. Securities and Exchange Commission.
Ferrari, whose logo features the flag colors of its home nation Italy, will be listed as a holding company registered in the Netherlands. Marchionne used the same strategy last year when he led the merger of Italian carmaker Fiat with U.S. counterpart Chrysler to form London-based Fiat Chrysler.
Before it's here, it's on the Bloomberg Terminal.
LEARN MORE