Dow Chemical Tops Profit Forecasts as Plastics Set Record
Jack Kaskey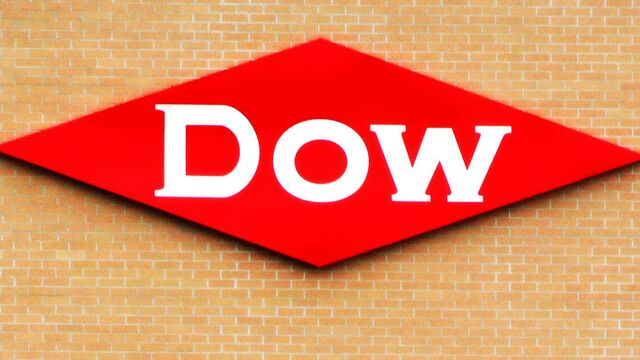 Dow Chemical Co., the largest U.S. chemical maker by revenue, reported second-quarter earnings that beat analysts' estimates as the plastics business posted record profit on lower costs for oil and natural gas.
Net income rose to 97 cents a share from 73 cents a year earlier, Midland, Michigan-based Dow said Thursday in a statement. Profit excluding some items was 91 cents, exceeding the 82-cent average of 17 estimates compiled by Bloomberg. Sales declined to $12.9 billion from $14.9 billion, trailing the $13 billion average estimate.
Lower prices for oil, used as a raw material for plastics in Europe, and propane, a gas liquid used for the same purpose in the U.S., contributed to the highest ever second-quarter earnings in the plastics unit, Dow's largest business.
"Performance plastics experienced the highest margin growth" amid lower feedstock costs and good price management, Hassan Ahmed, a New York-based analyst at Alembic Global Advisors, said by phone Thursday.
Dow Chairman and Chief Executive Officer Andrew Liveris is focusing on more profitable units such as agriculture and plastic packaging and is selling the chlorine business on which the company was founded 118 years ago.
"We see growing momentum in construction, packaging and automotive markets outweighing some softness in agriculture and energy-related markets," Liveris said in the statement.
Sales volumes in the quarter climbed 3 percent, led by a 9 percent gain in plastics. Geographically, Greater China led volume gains with 9 percent growth, followed by a 7 percent improvement in the region that includes Europe, the Middle East, Africa and India.
Plastics Margins
Dow's average prices fell 12 percent in the quarter due to a stronger dollar and lower oil prices.
Margins expanded in the plastics unit as oil prices fell 42 percent from a year earlier, while prices declined 15 percent, largely because the company makes specialty products that hold their value, Liveris said Thursday in a Bloomberg Television interview.
"The inputs have gone down way faster than the price of the output," he said.
In the plastics unit, earnings before interest, taxes, depreciation and amortization rose 15 percent to $1.17 billion, Dow said. Ebitda was $1.5 billion including an acquisition-related gain.
Company-wide profit margins widened by nearly 4 percentage points, the 11th consecutive quarterly expansion, due to gains in the plastics and performance materials units, Dow said.
Job Cuts
Dow agreed in March to sell the chlorine business to Olin Corp. in a $5 billion cash-and-stock transaction that will leave Dow shareholders holding 50.5 percent of an enlarged Olin. The deal is expected to be completed by the year-end.
Dow said Thursday it plans to eliminate 1,750 jobs due to the chlorine business separation. That resulted in a restructuring charge of $375 million that was excluded from adjusted earnings. Also excluded was a $349 million gain related to the acquisition of Dow's 50 percent stake in Univation Technologies LLC, a plastics venture, from Exxon Mobil Corp.
Dow rose 1.7 percent to $50.85 at 8:08 a.m. in New York, before the start of regular trading.