technology
Apple Cuts $1 Billion From Capital Spending Forecast After IPhone Sales Miss
Edwin Chan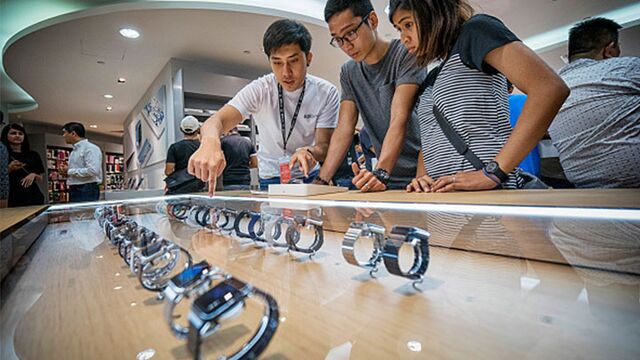 Apple Inc. cut $1 billion from its capital spending forecast as the company's iPhone sales and revenue forecast fell short of analyst expectations.
Spending on areas including product tooling, data centers and retail facilities will be $12 billion this fiscal year, about 8 percent below its previous forecast, the Cupertino, California-based company said in a filing. The projections compare with $9.6 billion in fiscal 2014, according to data compiled by Bloomberg.
Apple has been expanding its global network of retail stores, particularly in its second-largest market of China, and is spending about $5 billion on a new spaceship-shaped headquarters. The company began selling a smartwatch this year, the first new product line since the introduction of the iPad in 2010.
The spending is falling because of efficiency measures on tooling equipment and facilities and not because of changes to product plans, according to the company.
On Tuesday, Apple reported disappointing sales of iPhones, spurring concerns that demand for the smartphone that defined the market may have peaked. The stock fell 4.2 percent in New York on Wednesday, its biggest drop in 18 months.
For more, read this QuickTake: Apple
Before it's here, it's on the Bloomberg Terminal.
LEARN MORE