Why You Shouldn't Call Your Investors Dumb
Housing.com's tantrum-prone boss resigned, unresigned, and got fired
By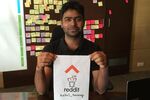 There are chief executive officers who've had fraught relationships with their boards. Then there's Housing.com's Rahul Yadav. In barely two years, Yadav secured more than $125 million in venture capital and made his Mumbai-based company one of India's leading online hubs for real estate rentals and sales. In a matter of months, he also accused prominent investors of vague misdeeds, publicly berated his directors, taunted other entrepreneurs, and resigned—then unresigned.
Finally, Housing.com's directors decided they'd had enough. Following a July 1 meeting, the board announced it had removed Yadav and installed Chief Operating Officer Rishabh Gupta as interim CEO. "The board believed that his behavior is not befitting of a CEO and is detrimental to the company," Housing.com spokeswoman Zeenat Khan said in a statement. She declined to comment further on transition plans.
Some of Yadav's statements might make even the enfants terribles of Silicon Valley blanch, but some would envy his aggressive expansion. Housing.com has averaged 5.3 million monthly visits since January, 40 percent more than longtime market leader 99acres.com, according to online analytics provider SimilarWeb. Under Yadav, the site's 2,200 employees "have changed the face of real estate search in India," says Sandeep Muthangi, an analyst at brokerage IIFL Institutional Equities. It's unclear whether Yadav's successor will be able to fend off richer rivals in the 100 cities where Housing.com operates. "We'll have to see how long they'll think of new ideas and be very creative," Muthangi says.
Since its 2012 founding, Housing.com has stood out from rival services by policing fake and repetitive listings. It's done so largely by forcing users who want to post a home to allow the company's own photographers to visit the place and verify the listing. The photographers shoot from standardized angles to provide clear points of comparison. Housing.com's online and mobile interfaces, similar to those of Chicago-based Apartments.com, let home-seekers filter results based on amenities such as air conditioning and furnishings.
Yadav was one of Housing.com's 12 co-founders, all classmates at Mumbai's elite Indian Institute of Technology. (He dropped out.) A software specialist, Yadav also proved adept at raising money from overseas investors, most notably Japanese telecom giant SoftBank, which led a $90 million investment in December and became the company's largest shareholder. With the money flowing, colleagues were willing to overlook periodic tantrums, says a person familiar with the matter. In March, after Silicon Valley venture firm Sequoia Capital hired away one of his staffers, Yadav sent a Sequoia managing director an e-mail, later posted on the Q&A site Quora, accusing him of "brainwashing" Housing.com employees.
"If you don't stop messing around with me, directly or even indirectly, I will vacate the best of your firm," Yadav wrote. Sequoia declined to comment, although a response from the managing director, also posted on Quora at the time, called for collaboration instead of "being vindictive and petty."
Housing.com's influx of foreign money brought more outside input on day-to-day operations, and Yadav clashed with investors over personnel appointments and the speed of his expansion, says the person familiar with the matter. By the end of April, the CEO openly derided his board, which was made up of representatives from SoftBank, Indian fund Nexus Venture Partners, and Mauritius-based Helion Ventures. In an open letter announcing his resignation on April 30, he wrote that he didn't consider his directors "intellectually capable enough to have any sensible discussion."
In a move worthy of George Costanza, Yadav withdrew his resignation a few days later. He recouped goodwill among employees by bequeathing them his entire stake in the company, then worth at least 1.5 billion rupees ($24 million). For each of the 2,200 staffers, that meant a stock award worth about a year's pay. "I'm just 26, and it's too early in life to get serious about money," Yadav said in a statement. Via Twitter, he challenged founders of much bigger Indian e-commerce startups to do the same. Around the same time, Housing.com's board put him on probation, and when he didn't meet the terms of that probation, he was let go, according to India's Economic Times Daily newspaper. Via e-mail, Yadav denied he was put on probation but declined to comment further.
Yadav's replacement will have to work hard to keep ahead of rivals who have begun to copy the Housing.com model, says Abhishek Shindadkar, an analyst at brokerage ICICI Direct. "Housing.com's app is still better, but others are catching up," he says. Muthangi, the IIFL analyst, says the company has spent a lot on advertising, and for now, revenue "doesn't appear to be a focus."
Yadav may have some changes in the works, too. On July 8 he posted on his Facebook page, "Looking for a girlfriend. Interested people please drop me a direct message." The post has since been deleted.
The bottom line: Yadav won more than $125 million in funding for Housing.com in two years, but he couldn't control his own temper.
Before it's here, it's on the Bloomberg Terminal.
LEARN MORE