Chris Dodd: Bernie Sanders and Donald Trump Tap the Same Frustration
The former Democratic senator says voters are "looking for answers" to their economic woes.
By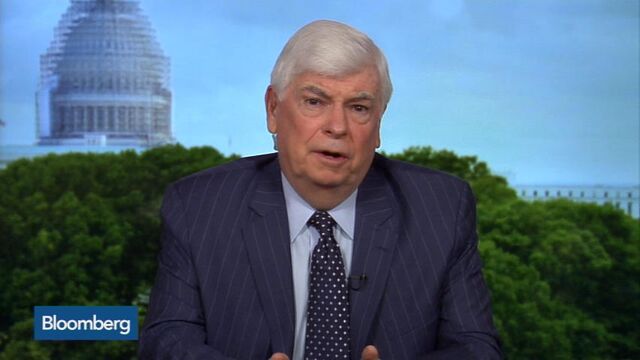 Former Democratic Senator Chris Dodd of Connecticut says two of the most vocal and fastest-surging presidential candidates are appealing to Americans feeling the same economic malaise.
"There's not a lot of dissimilarities between the people who are showing up to see Bernie Sanders and seeing Donald Trump," Dodd said on Bloomberg Surveillance Wednesday, referring to the Vermont senator seeking the Democratic nomination for president and the real estate mogul seeking the Republican nod. "You're not going to surprise me that the people who are showing up for Bernie and the people showing up to Donald Trump are neighbors that are feeling the same effects of what they believe is stagnation."
Dodd, who briefly ran for president in the 2008 cycle and was marking the fifth anniversary of the Dodd-Frank financial reform law he helped shepherd in 2010, said that "an awful lot of people in our country" are not getting the benefits of the economic recovery, so they are "showing up at these events and looking for answers."
Former Hewlett-Packard CEO Carly Fiorina, one of Trump's primary rivals, also recently noted Trump's ability to connect with voters—in this case, on the issue of immigration. Alluding to his controversial comments about Mexican immigrants, Fiorina said that Trump doesn't represent her or the Republican Party but that he "taps into an anger that I hear every day" about border security and so-called sanctuary cities.