Photographer: Stefano Buonamici/Bloomberg
Catalans Spur the Remaking of Spain With Battle for Independence
Esteban Duarte
Catalonia's bid for independence has opened the floodgates: Now all Spain's major parties are looking to remake the way the state's power is carved up.
Catalan President Artur Mas plans to use voting for the region's parliament on Sept. 27 -- weeks before national elections are due -- as a de-facto referendum on leaving Spain. Just as the Scottish independence movement has prompted a rethink of how the U.K. is governed, Spain's national parties are responding with plans to prevent the disintegration of a country whose mainland borders are unchanged since the 17th century.
Prime Minister Mariano Rajoy's People's Party is seeking to give the regions much more say in the Senate in Madrid. The main opposition Socialists are proposing a looser federal state, while the insurgent Podemos and Ciudadanos parties are floating their own ideas.

"Mas has contributed to reopening the debate about how Spain should be governed and taxes should be distributed," said Antonio Barroso, a London-based analyst at Teneo Intelligence. "With Mas or without him, that's going to be an issue that Spaniards will face over the course of the next legislative term."
Spain's 1978 constitution set up regional administrations with varying degrees of autonomy. But over the past three years, Mas has moved from seeking more control over taxes to demanding the right for Catalans to break away completely.
He's already campaigning for September's regional election. If separatist groups win a majority in the legislature in Barcelona and the central government refuses to negotiate, he says he'll make a unilateral declaration of independence.
'Getting Ready'
"We are ready to do it," Mas said as he presented a joint list of pro-secession candidates for the election at an event in Barcelona on Monday. "We have been getting ready for months and years."
Opposing Mas's list, as well as the national parties, will be Unio, which split from Mas last month over the independence demands after running with his Convergencia party on a joint platform since 1978.
Polls suggest Mas will fall short of a majority in the 135-member chamber. A July 6-9 Feedback survey for La Vanguardia newspaper gave the groups in his alliance a maximum of 56 seats, 12 too few. The anti-capitalist Popular Unity Candidates, known as the CUP in Catalan, in line to win as many as 10 seats, also back independence but plan to run separately.
Still, a single list including the CUP would gain as many as 72 seats, according to the poll, which was based on 1,000 interviews and with a margin of error of 3.2 percent.
Even if Mas falls short in September, the genie is out of the bottle. Catalonia will be split down the middle, and other regions such as Valencia and the capital, Madrid, are pushing for changes to the tax system.
Senate Reform
The PP is seeking to ease the tension by giving more power to the Senate, the less powerful upper house of the national parliament. That will be part of a wider institutional reform, Alicia Sanchez-Camacho, the party leader in Catalonia, said earlier this month. Proposed changes include more seats for regional representatives and first scrutiny of bills affecting devolved powers such as education or health.

The Socialists plan to reduce conflicts between the center and the regions by setting up a federal state -- a system that would make Spain more like Germany or Canada with clearly defined powers at each level of government.
"The Socialists want a federal, social and democratic state based on freedom, equality and unity, while recognizing and respecting the pluralism that characterizes our country," the party leader, Pedro Sanchez, said July 21 in a speech in Barcelona.
Syriza Ally
Podemos, the Spanish ally of Greece's Syriza anti-austerity party, has said it's ready to negotiate a change of status for Catalonia as part of a wider reform of the constitution. The pro-business Ciudadanos party, with its roots in Catalonia, has created a committee to look at changes to the way taxes are distributed to regions as well as which powers should be given up by the central government, newspapers including El Pais reported last month.
It's a mirror of events in Britain, where backing last year by 45 percent of Scots for independence in a referendum prompted the main U.K.-wide parties to pledge more tax-raising powers to Scotland's semi-autonomous government. That didn't halt a surge that saw the Scottish National Party win all but three of the 59 Scottish seats in the U.K. House of Commons in elections in May.
"If there isn't a serious, structural solution to change the relationship between Catalonia and Spain, there will be a very numerous group of people in Catalonia who are disaffected with the state," Lluis Orriols, a political scientist at Madrid's Carlos III University, said in a phone interview.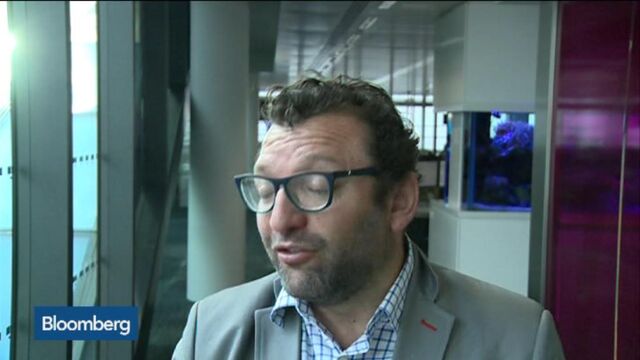 Read this next: