The Pharma Industry Thinks It Finally Has a Fix for Migraines
David Wainer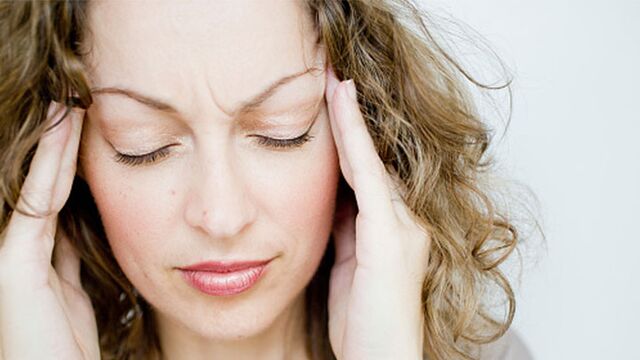 Some wear sunglasses indoors, apply cold vinegar compresses or chew on ginger. Others sit in the dark for days. But there's one thing most migraine sufferers agree on: the pharma industry has failed them.
Four drugmakers are working to fix that by bringing to market the first generation of drugs developed to prevent migraines. The products, designed to target a peptide known to touch off the pain attacks, all have blockbuster potential.

An early look at the drugs Teva Pharmaceutical Industries Ltd., Amgen Inc., Eli Lilly & Co., and Alder Biopharmaceuticals have developed shows they work for about half of migraine victims tested, snuffing out some of the episodes that wreck their lives. The drugmakers are racing to cash in on a market that analysts say is worth between $4 billion and $8 billion and relieve the recurring spells that cost the U.S. economy an estimated $13 billion a year in lost work productivity.
"There's very little recognition of the suffering migraine inflicts," said Cathy Glaser, a 63-year-old patient advocate from New York City who started her own organization to fund research in 2006 because she was frustrated by the lack of relief options.
Glaser as a child recalls seeing her mother take to bed with a cloth over her eyes, and years later found she and her sister were migraine-prone as well. Her daughter suffers from a chronic version that has landed her in the emergency room.
Lock and Key
Migraines are one of the most common neurological disorders. About 36 million people in the U.S., most of them women, are familiar with symptoms that extend beyond head pain, ranging from vomiting to disturbed vision. An estimated 3.2 million suffer from more severe chronic daily headaches, which cripple them at least 15 days per month.
Amgen, Alder, Lilly and Teva are developing drugs aimed at erasing those episodes entirely -- at least in some patients -- by blocking CGRPs, or calcitonin gene-related peptides, which play a role in inflammation and transmission of pain.
"Let's say CGRP is the key and the receptor is the lock," says Alder Chief Executive Officer Randall Schatzman. "When the key goes into the lock, it sets off a biological process, in this case pain, which we identify as a migraine. We are blocking that key from getting into the lock."
The four companies' experimental drugs all reduced migraine days for at least half of patients by over 50 percent in mid-stage studies.
Try Botox
Teva said it plans to start two late stage trials "very soon." The drug has blockbuster potential and could help the Petach Tikva, Israel-based company, better known for making one in six of the world's generics, weather the patent loss on its multiple sclerosis treatment Copaxone, said Umer Raffat, an analyst at Evercore ISI in New York who estimate the market for the new migraine medicines may be as much as $8 billion.
Teva is a little ahead of others, having shown its drug works in two types of migraines known as chronic and episodic, according to analyst Ronny Gal at Sanford C. Bernstein & Co. Lilly may be first to market, though, having started a late-stage trial in patients who suffer from an excruciating but rare condition known as cluster headaches.
Glaser says she's "cautiously optimistic" about the new medicines, based on genetically engineered immune cells, though she has concerns about their long-term safety. Her daughter sought to enlist in one of the clinical tests, but dropped out once she found out it required abandoning her current treatment.
The new products mark the first generation of drugs developed specifically to prevent migraines in a field dominated by folk remedies and treatments borrowed from other indications. One of the best-sellers for migraine prevention, Botox, is better known for its ability to smooth wrinkles.
Safety Question
"It's a new era," said Aaron Schacht, head of the migraine program at Indianapolis-based Lilly. "So far, all the companies in this field have produced positive results, so it's very encouraging."
Not for everyone. About half of patients were not helped by the CGRP treatments in studies so far. Amgen's mid-stage test showed that as many as a fifth of patients were headache free after treatment. The injections are intended to be taken a few times every week, month or quarter.
"While we still need to understand the long-term safety of these therapies, these studies look promising," said Andrew F. Russo, a professor at the University of Iowa who has worked on CGRPs for more than 30 years. "The exciting thing is that this is a chance to actually prevent migraines from happening."
Drugmakers including Merck & Co. and Boehringer Ingelheim tried and failed to target CGRPs in the past due to toxicity. The new treatments, all monoclonal antibodies, allowed companies to circumvent safety problems by genetically engineering cells.
Tolerance hasn't been an issue so far. In both of Teva's studies, for example, no serious adverse events were reported. Rob Lenz, head of development for the Amgen drug, says there are many differences between trials and that it will take more research to understand which drugs work better.
"The bottom line is that with no great options for migraine sufferers, the demand is high for a convenient, well-tolerated therapy," Lenz said.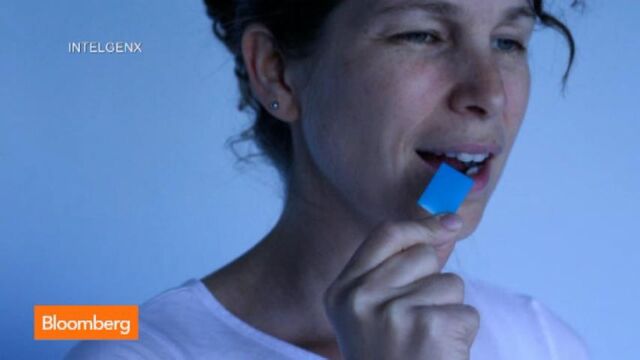 Read this next:
Before it's here, it's on the Bloomberg Terminal.
LEARN MORE