Scott Walker Steps Down as Head of Wisconsin's Job-Creation Agency
Tim Jones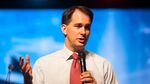 Saying his presence had become a distraction, Wisconsin Governor Scott Walker stepped down as chairman of an embattled commission charged with job creation.
Walker, a Republican who announced his candidacy for the White House on July 13, signed a budget provision Monday removing himself as head of the Wisconsin Economic Development Corp., a panel he created after taking office in 2011.
The agency came under attack after a May report from Wisconsin's Legislative Audit Bureau showing the authority failed to follow the law and its own policies in awarding taxpayer-funded incentives. Walker began distancing himself from the operation before his presidential announcement.
"I thought it was important to put the focus on the job creators," Walker said in Oshkosh on Monday, according to the Milwaukee Journal Sentinel.
WEDC is a quasi-public authority that Walker created to replace the state's Department of Commerce. He promoted it as a more efficient means to create jobs. Documents made public in June showed more than two dozen awards valued at more than $124 million were made to two companies without a formal staff review.
Wisconsin Democrats quickly pounced on Walker's exit.
"Rather than digging in and solving the problems with his jobs agency, Governor Walker is choosing to escape the bad headlines and instead campaign for president," said House Minority Leader Peter Barca in a statement released from his office.
Walker campaigned in 2010 on a promise to created 250,000 private-sector jobs during his first term. About half of that amount was created during his first four years in office. He was re-elected last November, defeating Democrat Mary Burke, 52 percent to 47 percent.