U.S. Stocks Slip on Earnings as Dollar Tumbles, Bonds Advance
Jeremy Herron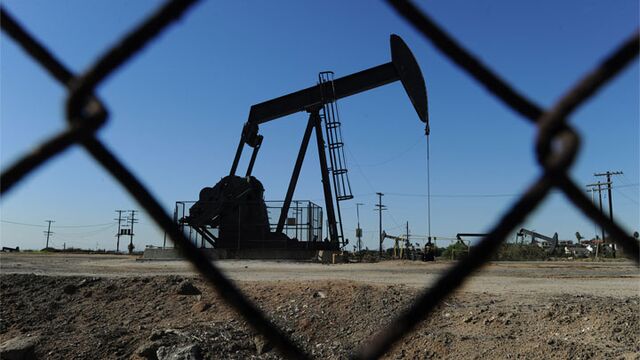 U.S. stocks fell as disappointing earnings fueled a pullback from near record levels for benchmark indexes. European equities ended the best rally since 2011, while Treasuries advanced and the dollar's surge paused.
The Standard & Poor's 500 Index lost 0.4 percent, as International Business Machines Corp. dropped the most since October. Apple Inc. slid 7.9 percent at 4:34 p.m. in New York after its forecasts missed estimates. The Stoxx Europe 600 fell after nine days of gains. The dollar retreated for the first time in five days, and Treasury 10-year note yields lost three basis points.
In the absence of U.S. economic data, attention is turning to earnings as investors look for clues on the strength of American companies with the Federal Reserve poised to raise interest rates this year. About a quarter of S&P 500 members disclose results this week, with Apple, Microsoft Corp. and Yahoo! Inc. headlining releases Tuesday evening.
"Right now it's about earnings, where they're coming in and what they're seeing for next quarter, and when the Fed is going to eventually raise rates," Thomas Garcia, the head of equity trading at Santa Fe, New Mexico-based Thornburg Investment Management Inc, said by phone. "If there's no growth we're probably priced too high. If earnings disappoint we could absolutely see a pull back."
After the close of trading, Microsoft reported its largest-ever net loss after writing down the value of Nokia's handset unit. The stock dropped 3.5 percent after rising 0.8 percent during regular trading. Yahoo slipped 2 percent after earnings missed forecasts.
The S&P 500 had rallied 4 percent since a low on July 8, reclaiming almost all of its losses that stemmed from worries over Greece's debt crisis and China's market rout. The easing of those tensions sparked the Stoxx 600's rally that added 9.1 percent and pushed it to within 2 percent of its record.
Tuesday's weakness in equity markets bolstered the appeal of U.S. government debt. Treasuries rose, sending two-year note yields down from the highest in almost a month, as appetite for riskier assets waned.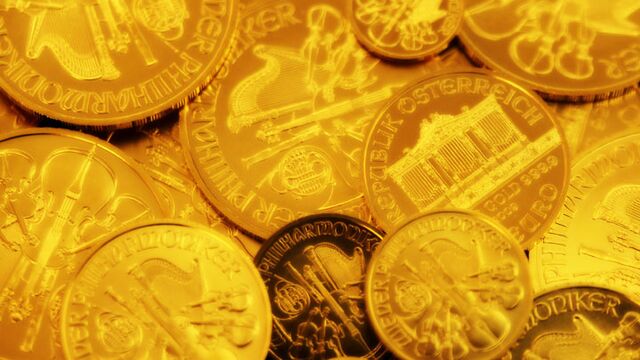 The dollar weakened on Tuesday versus the euro, and an index of the U.S. currency retreated from a three-month high. The euro added 1.1 percent to $1.0942 and the yen gained 0.3 percent to 123.95 per dollar.
Those declines look set to reverse as the Fed meets next week to consider raising interest rates, diverging from central banks in much of the world.
IBM tumbled 6.4 percent after sales fell for a 13th quarter. United Technologies Corp. slid 7.8 percent after cutting its 2015 profit forecast. Novartis AG dropped 2.1 percent after reporting lower sales, while Remy Cointreau SA slipped 2.5 percent after posting revenue that missed analyst estimates.
"You have a couple fairly large names that are weak and depressing sentiment," said Michael Antonelli, an institutional equity sales trader and managing director at Robert W. Baird & Co. in Milwaukee. "You're also brushing up against the top part of the trading range. A lot of people are looking toward Apple's earnings to pull us out of this."
Trading Range
The S&P 500 has been stuck in a 90-point range since the beginning of February, including a span of two months where the measure didn't have a weekly move of more than 1 percent in either direction. Stocks have tested both ends of the range this month, falling as low as 2,046.68 on July 8 and climbing as high as 2,128.28 on Monday.
The strong dollar had exacerbated the rout in commodities, so it's slide Tuesday helped the Bloomberg Commodities Index rebound from a 13-year low. Freeport-McMoRan Inc. jumped 3.2 percent after four days of losses, while Newmont Mining Corp. added 3.8 percent following a 12 percent rout on Monday.
While spot gold rebounded, the outlook for precious metals and oil has soured as the Fed moves closer to its first interest-rate increase since 2006.
Bullion for immediate delivery rose 0.4 percent to settle at $1,100.41 an ounce in New York, according to Bloomberg generic pricing. Prices reached $1,086.18 on Monday, the lowest since March 2010.
West Texas Intermediate oil climbed 0.4 percent to settle at $50.36 after dropping as low as $49.77 before a weekly Energy Information Administration report on U.S. stock piles on Wednesday.
The MSCI Emerging Markets Index advanced for the first time in three days, rising 0.6 percent.
Read this next: