markets
Four Signs of Pain in Commodities
Gold leads a downward charge
By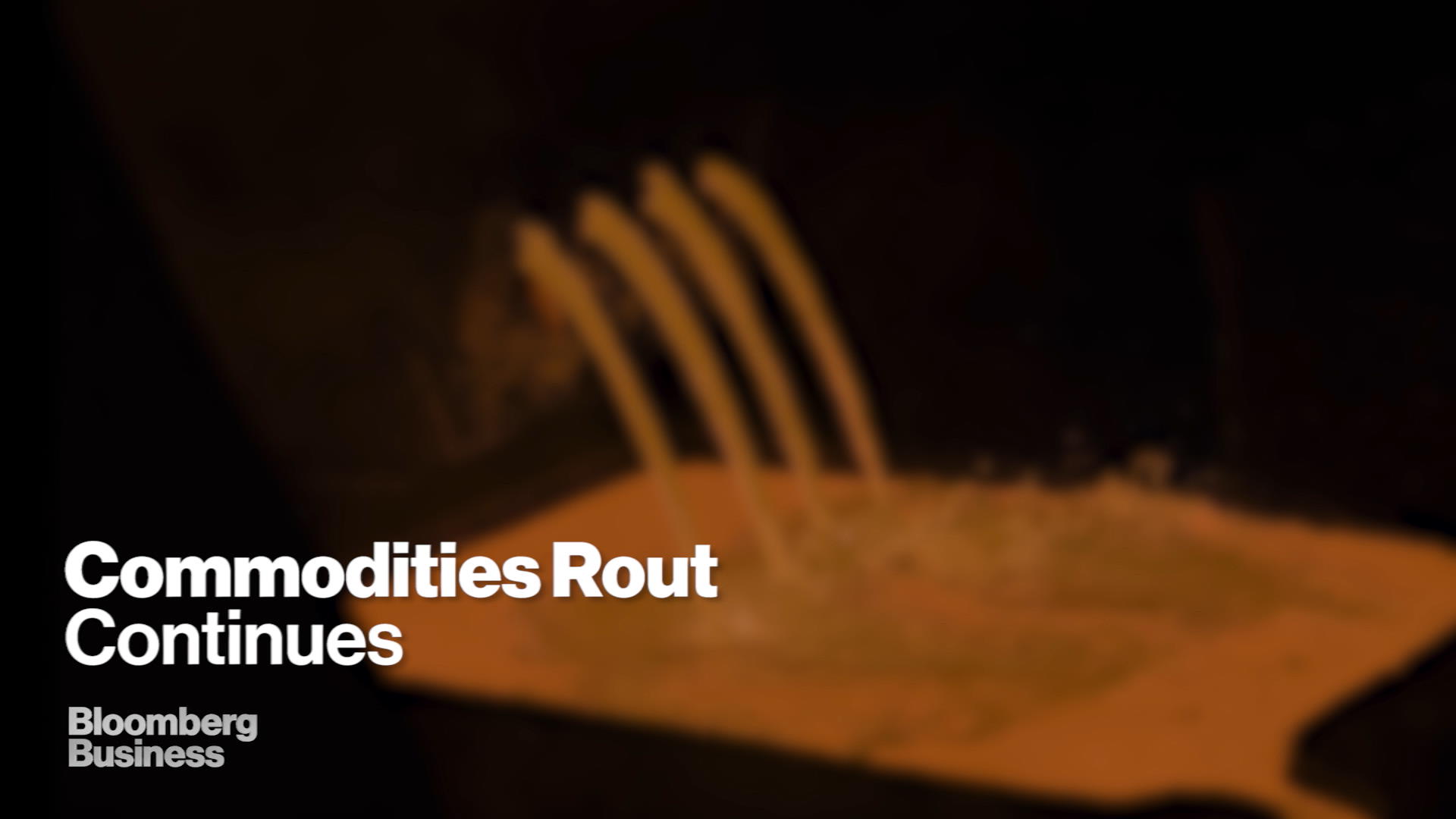 Oil has been reeling for about a year; now gold is getting slammed—not pretty for commodities investors.
The Bloomberg Commodities Index dropped to a 13-year low Monday—weaker than after the banking meltdown of 2008 and the euro-zone crisis of 2012. From wheat, to copper, to natural gas, little has escaped the rout.

"Commodities are a mess," Walter "Bucky" Hellwig, who helps manage $17 billion at BB&T Wealth Management in Birmingham, Ala., said by phone. "We are not looking to add to positions."

It's the year's worst-performing asset class, with the Bloomberg gauge down more than 7 percent. In Monday's drop, the value of holdings in exchange-traded products for gold plunged to its lowest since 2009. During a stretch of about 15 minutes in Asian trading hours, prices of the metal fell the most in two years.

A stronger dollar and concern about a slowdown in China are contributing to gold's decline. Few are betting on a rebound soon. Hedge funds and other money managers are the least bullish on gold since government data began in 2006.

With so many investors going short, lower prices aren't bad for everyone. The Newedge CTA Index shows daily returns for the 20 largest commodity trading advisers. It jumped 1.7 percent last week.

Before it's here, it's on the Bloomberg Terminal.
LEARN MORE