Comedian Throws Money at Blatter During FIFA Media Conference
Christopher Elser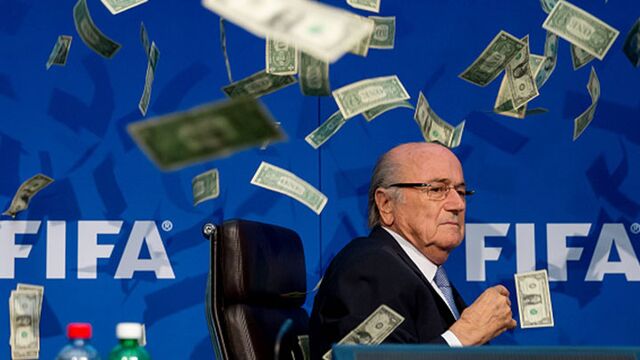 The FIFA circus continues.
A press conference called to give details of the Feb. 26 meeting to elect a replacement to Joseph "Sepp" Blatter was interrupted by an English comedian throwing money around the dais.
Blatter, who took over in 1998, has promised to step down by early next year. The group's board is meeting today to discuss the election and changes that may prevent some practices that the U.S. Justice Department alleges were part of two decades of "rampant" corruption.
The intruder, Simon Brodkin, mentioned giving FIFA money to award the 2026 World Cup to North Korea. Brodkin has been detained for previous pranks, including getting through security in an attempt to board the England national team's airplane to the last World Cup.
Read this next: