What the First Democratic Cattle Call Reveals About the State of the Presidential Race
As all five Democrats shared the same stage for the first time this campaign season, some candidates fared better than others.
By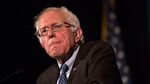 Hours before the first face-off of the Democratic presidential campaign, former Maryland Governor Martin O'Malley stood in the far left corner of the White Star Ale House, a sleek bar in downtown Cedar Rapids, greeting a line of voters, some committed, others not so much.
"Well, thanks for coming just the same," O'Malley, who has been outspoken in his support for stricter gun control, said to man in a Second Amendment T-shirt. "You can't agree with everybody on everything." The reception was better from Jean Schultz, a 71-year-old retired teacher. She told O'Malley she'd seen him on TV a few times, liked what he'd said, and that he seemed reasonable. "You make me feel like I should keep going," he told her.
On Friday, all five of the declared Democratic presidential candidates descended on Cedar Rapids Convention Center for the first cattle call of their nominating contest, the Democratic Party Hall of Fame dinner. But even before the events, some of the candidates dominated much of downtown Cedar Rapids: During the afternoon, former Secretary of State Hillary Clinton, O'Malley, and Vermont Senator Bernie Sanders held two rallies, a meet-and-greet, and a press conference, respectively, in different venues less than a mile from the convention center. It was a chance for Iowa voters to compare the candidates side by side, but also for the presidential hopefuls to demonstrate the strength of their support in the first-in-the-nation caucus state.
Former Virginia Senator Jim Webb and former Rhode Island Governor Lincoln Chafee, neither of whom held any events in Cedar Rapids the day of the dinner, may need to ask themselves if they're taking the same basic steps to promote themselves as their competitors.  
O'Malley, who is polling in the low single digits in Iowa, used his meet-and-greet to try and rectify that situation one voter at a time. 
Sanders gave a substantive, if not professorial, press conference on the state of veterans affairs and his past work as chairman of that committee. But while Sanders' it's-about-the-issues-not-me approach plays well for the thousands of supporters who have filled stadiums to hear him, it doesn't have the same effect on the media, or other Democrats. During the question-and-answer session after his veterans press conference, for example, he was asked almost exclusively about Clinton. 
And some candidates are already thinking past the primary race. In a new pizza parlor right down the street from the White Star Ale House, Clinton—who is leading her Democratic challengers by an average of 34 points in the polls—offered encouragement and advice at two large events, a new pizza place and the basement of the Veterans Memorial building. They were "organizing with purpose, so I can campaign with purpose, we we can win with purpose and govern with purpose," she told about 140 volunteers and staffers at Need Pizza, a new business in downtown Cedar Rapids. "Impressed" by what they've accomplished so far, she talked about how important it was for them to be part of politics.
"I am thrilled you have chosen to come and work for me, but also that you've chosen to be part of this process," Clinton said, waxing nostalgic about her own days as a campaign volunteer in 1972, when she worked for Democratic presidential nominee George McGovern. "It was just so much fun but it was also really meaningful," Clinton said.
As the candidates held their pre-dinner events, Clinton supporters, along with supporters of the O'Malley campaign and members of Generation Forward, a pro-O'Malley super-PAC, gathered outside the convention center with signs, chanting their candidates names and trying to drown out the other camp. (Sanders' supporters were conspicuously absent because, according to one of his Iowa staffers, he held a meet-and-greet in the lobby of his hotel with his top volunteers.) 
"We were excited to be here because so many candidates were out here and this is the start and the kick off of the real campaign," said Erica Reardon, a field organizer for Generation Forward.
Inside the convention center, the rivalry between the candidates shown by the cheer-off outside was still on display. Supporters were banned from bringing in signs (and, in once case, a large quilt with a Clinton logo), and volunteers for all but Chafee's campaign manned booths with pamphlets and sign-up sheets.
About 1,200 guests filled the convention hall, many sitting at tables puchased by the campaigns. In the evening, when the candidates spoke, it was easy to discern the pockets of support were—Sanders supporters sat stage left, while the O'Malley and Clinton supporters sat at tables in the center and stage right. 

Clinton, who probably had the most support in the room, received loud cheers for lines about how she was "never going to let the Republicans rip away the progress we have made" or a joke about how trickle-down economics was one of the worst ideas of the 1980s, along with "new Coke, shoulder pads and big hair." O'Malley started off slow, asking people to raise their hands if they believed kids would have a better life than they had enjoyed (less than a dozen people did). By the time he got around to talking about his record, and a not-so-subtle dig at Clinton ("And we didn't just talk about it, we actually got it done"), the crowd response picked up. 
The loudest, if not the rowdiest, response in the room, went to Sanders. As the senator gave his stump speech, his supporters banged on tables and clinked their silverware on glasses. The other side of the room, where "Hil-lar-ry" and "O-Mal-ley" had come from a moment earlier, varied from applause for his hope that young black men would be able to walk down the street without fear of police brutality, to a smattering of polite claps when Sanders described the extent of income inequality today.
But the night was also about honoring Democrats (including the seven inductees into the Hall of Fame) and the liberal policies the party has championed over the years. Every candidate received loud applause for listing their support for and action to implement Democratic agendas. Everyone who criticized the state's Republican governor, Terry Branstad, earned a cheer. Every candidate had at least one big applause line, whether it was O'Malley proposing making it easier to join unions and collectively bargain, Sanders outlining the extent of income inequality in America (to which one man shouted "Preach!"), Chafee praising President Barack Obama's Iran nuclear deal deal, Webb calling for a candidate willing to achieve bipartisan reform, or Clinton promising to continue talking about women's issues.
"Now I know that when I talk about this some people think, I can see it in their eyes, 'There she goes again, with the women's issues,'" Clinton said. "Well I'm not going to stop, so get ready for a long campaign."
Even some attendees who've already settled on a candidate had something nice to say about some of the competition. Graham Carl, a 26-year-old attorney from Cedar Rapids, walked out of the convention center with an O'Malley sticker, but thought Sanders "had the most specific goals or specific plans of action of any of the speeches." Nicholas Johnson, an 80-year-old retired law professor from Iowa City, said Sanders "so totally stole the show" but said Chafee was "probably the highest quality maybe of the five," based on his résumé.
Libby Coyte, a 67-year-old physician's assistant from Red Field, Iowa is a Clinton supporter—she sat at Clinton's table at the event—but said all of the candidates impressed her. "If you took all of their speeches together it was a very complete program … and each one has a different strength," Coyte said. "I'm a true-blooded Democrat, so I couldn't find anyone that I didn't like."
Instead of boos there was polite golf clapping, silence, or—in Webb's case—people who couldn't be bothered to stay for the full night. The candidates spoke in alphabetical order, and several audience members streamed out of the convention center after Sanders spoke. All things considered, Webb took it well.
"Bernie, you always fire me up," Webb quipped. "I'm here to turn the lights out, folks."
CORRECTION: An earlier version of this story misstated Jim Webb's title. He is a former senator.