Ted Cruz: Not Going 'Into the Gutter' to Attack Donald Trump
In an interview, the Texas senator and Republican presidential candidate says he won't play the "media game."
By and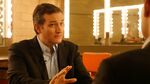 Unlike most of his fellow Republican presidential candidates, Senator Ted Cruz refused to repudiate Donald Trump for disparaging Senator John McCain's war record on Saturday.
"They're running their own campaigns, they can make their decisions, I'm not going to go into the gutter with personal attacks impugning character," Cruz said in an interview with Bloomberg Politics at the Family Leadership Summit in Ames, Iowa, late Saturday afternoon.
Trump sparked an uproar among Republicans when he said McCain, who spent more than five years as a prisoner in Hanoi during the Vietnam war, is "not a war hero."
"He was a war hero because he was captured," Trump said during a Q&A session. "I like people who weren't captured."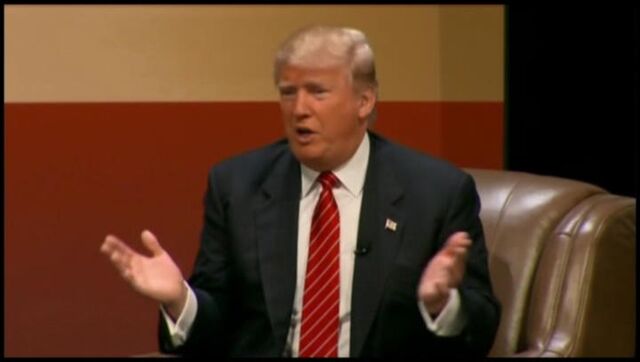 Cruz's refusal to distance himself or even comment on what Trump said leaves him isolated. Within hours of the Trump comments, most of the other Republican contenders rushed to defend McCain, condemn Trump or both. The Republican National Committee's communications director, Sean Spicer, issued a strongly worded press release saying that "there is no place in our party our our country" for remarks like Trump's.
Related:
When asked if he is staying mum for political reasons, namely to pick up some of Trump's support should he drop out of the race, Cruz said he has used the same approach with his competitors before.
"There have been other candidates in this race who've attacked me—Chris Christie and Rand Paul and Mike Huckabee—I praise them all," the Texas senator said.
Instead, Cruz avoided what he called the "media game" of responding to Trump and focused on his respect for the former Navy pilot and spoke at length about his service. 
"My view on John McCain is explicit and unambiguous. He's an American hero and he's a friend. I'm not going to just take a stick to fellow Republicans or for that matter to Democrats," Cruz said. "In my time in the Senate I haven't impugned the character of Republicans or Democrats and I don't intend to start today."
Cruz has had a rocky relationship with McCain in the Senate, starting when he first arrived in the body two years ago. In the interview, Cruz called both McCain and Trump friends, although he knows Trump less well than some of the other candidates in the race.
Last week, as the uproar over Trump's earlier remarks on Mexican immigrants was causing some other Republican presidential candidates and prominent party leaders to speak out against the real estate mogul, Cruz met with Trump at the senator's request in his Manhattan office. Both men characterized the meeting as positive and Cruz continued to emphasize his appreciation for Trump's raising of the issue of illegal immigration.
After Trump's characterization of McCain's war record on Saturday, many GOP White House hopefuls rushed to extol the Arizona senator's military service. Some went farther. Florida Senator Marco Rubio said Trump was engaging in "offensive rantings," while former Texas Governor Rick Perry said Trump's remarks made him unfit to be commander in chief.
Other prominent Republicans, running the gamut from Mitt Romney, the party's 2012 presidential nominee who had accepted Trump's endorsement with much fanfare, to McCain's daughter, Meghan, condemned Trump's remarks.