Winners and Losers in the First Big Cash Grab of the 2016 Presidential Race
By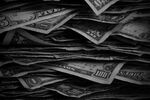 Taken together, the thousands of pages of campaign finance reports filed by presidential candidates this week are a significant marker in the race for the White House. There's now some hard data indicating how the field may start to winnow, and real numbers behind some of the story lines that have unfolded in recent months.
U.S. Senator Marco Rubio may be a top contender for the Republicafn nomination, but his campaign has no natural fundraising base. There is real grassroots excitement about U.S. Senator Bernie Sanders' Democratic bid. Republican contender Rick Perry needs a spark.
Democratic front-runner Hillary Clinton noted the large amount of cash Republicans are amassing, and told reporters Thursday that her $47 million will be "ammunition to fight back."
Asked about polls that show him trailing most Republican contenders, U.S. Senator Ted Cruz pointed to his fundraising totals. "Out of 16 candidates in the Republican primary, do you know who raised the most of all 16?" Cruz, a Texas Republican, told Fox News. "We did."
Jeb Bush, the son and brother of former Republican presidents, has plenty of establishment support and not a much from the grassroots. He brought in just $368,000 in small-dollar donations, which was less than former U.S. Senator Rick Santorum, who is struggling to register in national polls. 
In San Francisco on Thursday, Bush shrugged off the lack of donations he received of less than $200, an indication of grassroots excitement. "We had 16 days and we wanted to send a statement of seriousness about the campaign," Bush told reporters, referring to the time between his June 15 campaign announcement and the end of the filing period on June 30.
"In 16 days we raised eleven million bucks," Bush said. "I'm proud of that. We'll have ample time to broaden that out, and that's the intention."
The reports are only part of the financial picture. While these dollars represent the amount of money the candidates directly control, the political committees helping their efforts will report later in the month. With that in mind, here are some of the winners and losers from the latest reports:
Winners
Ted Cruz
$14.3 million in hard dollars was more than any other candidate raised during the quarter.
Texas wasn't quite locked down, but Cruz's $4.25 million in his home state was more than half of the $7.86 million that all Republicans collected there.
Cruz was the only candidate to collect more than $100,000 in Ohio, where Republican Governor John Kasich is planning to kick off his own presidential campaign later this month.
 Along with Bush, Cruz was the only candidate among top five money-raisers in each of the first four states with presidential nominating contests.
Jeb Bush
$11.4 million raised in just 16 days, more than 90 percent of which is available for the primary.
Far and away the winner in the race for Mitt Romney bundlers.
Donations from five oil barons from Texas, whose junior senator, Ted Cruz, and former governor, Rick Perry, are Republican presidential rivals.
Ben Carson
The retired neurosurgeon has collected $10.6 million for his campaign, more than Rubio and Senator Rand Paul, and 68 percent of that was from small-dollar donors.
No Republican has collected more from Iowa. The Hawkeye State isn't a major source of campaign cash, but worth watching as it holds the nation's first presidential nominating contest.
Carson, who has never held elected office, also spent more than any Republican candidate: $5.9 million. 

Hillary Clinton
Her $47.5 million was more than anyone, Democrat or Republican, and the vast majority of it will be spent in the primary season.
Only about 17 percent her total came from donations of $200 or less. But the Clinton campaign says that Federal Election Commission marker is misleading: 94 percent of their donations were $250 or less.
Bernie Sanders
If it wasn't clear before, it is now: the U.S. senator from Vermont is Clinton's biggest competition for the Democratic nomination.
With $15.2 million raised, including $10.5 million from small donations, Sanders can live off the land for a quite a while.
Trump properties
Celebrity real estate mogul Donald Trump, who loaned his own campaign $1.8 million, raised $92,200 from donors. He spent $63,600 at his own hotels and office buildings. 
Goldman Sachs Group, Inc.
More presidential cash came from workers at the New York company—$264,300—than any other employer, with the bulk of it going to Bush. 
After Goldman, the biggest source of cash from employers were Morgan & Morgan, a Florida plaintiff's law firm; Akin Gump Strauss Hauer & Feld, a corporate law firm with Dallas roots; and Morgan Stanley. The bulk of the cash from all three of those companies went to Clinton. 
Losers
Marco Rubio
With Bush overshadowing him in Florida, and Cruz and Carson getting the most attention from small-dollar donars, Florida's junior needs more time to find a way to grow his fundraising base. He'll have an easier time raising money if he has a strong showing in Iowa or New Hampshire, but there are two more quarterly campaign finance reports before those contests.
Rubio's reports were padded this time by transferring more than $3 million over from his Senate campaign. Still, that transfer and more aggressive spending from other campaigns means he had the most in the bank to start July.
Rubio refunded more than $821,000 to donors who didn't give him permission to transfer the cash to his presidential campaign.
Rand Paul
Paul raised more than Rubio, but not by much. Paul's campaign said they have more than 100,000 individual donors, and 96 percent of all donations were for $100 or less.
Still, hard to imagine Paul was very happy to see both Carson and Cruz easily outpacing him, particularly among small-dollar donors, who Paul's father, former presidential candidate Ron Paul, once dominated.
Rick Perry
Bush raised more in 16 days inside Texas ($1.18 million), than the Lone Star State's former governor collected from the entire country ($1.14 million) in 27 days.

Mike Huckabee
He was near the top of national polls at the start of the year, but still barely raised more than Carly Fiorina, the former Hewlett-Packard Co. chief executive, who has never held elected office.
Less than a third of his $2 million has come from small-dollar donors, and Huckabee has spent more than half of what he's raised.
Poachers
Republican candidates did well to hold down their own states and keep out the poachers, starting with Bush, whose $2.56 million in Florida was almost half of the $5.72 million that went to Republican candidates.
While New Jersey Governor Chris Christie waited until the last day of June to jump into the field, fellow Republicans didn't collect much in his backyard during the quarter. Bush received about half of the $561,600 that Republicans raised in New Jersey during Christie's absence.
Republicans should forget about raising money in South Carolina for the foreseeable future: U.S. Senator Lindsay Graham's $864,200 there was almost three-fourths of the total collected from his state. Rubio was second with $102,700.
Taxi drivers

Uber car service was a frequent recipient of campaign cash.
 —Jennifer Epstein, Sasha Issenberg and Zachary R. Mider contributed to this report.