Volvo Says North America Truck Market Peaks as Orders Drop
Elisabeth Behrmann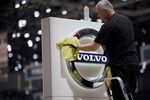 Volvo AB, the second-biggest truckmaker, said the U.S. heavy-vehicle market has probably peaked after orders declined. The stock fell the most in 21 months.
Volvo's second-quarter orders for trucks in North America dropped 19 percent to 10,528 vehicles, hurt by a 50 percent plunge at the Mack brand and less demand from the U.S. energy industry, the Gothenburg, Sweden-based company said Friday in a statement. Volvo fell as much as 6.9 percent in the steepest intraday decline since Oct. 25, 2013.
"The feeling that we have for the time being is that we're around the peak for the cycle," Chief Executive Officer Jan Gurander told analysts on a conference call. "We don't foresee any dramatic downtrend either."
North America was the company's second-biggest market by revenue last year, accounting for 26 percent of sales. Volvo is restructuring to improve profitability while dealing with market declines in China and Brazil. Gurander will hold the CEO post on an interim basis until Martin Lundstedt, head of competitor Scania AB, takes the position permanently in October.
"Up to now, it has been demand in the U.S. -- alongside cost cutting -- that helped margins advance despite sluggish volumes in Europe and falling demand in Latin America," Michael Raab, a Frankfurt-based analyst at Kepler Cheuvreux, said in a report. "The decline in NAFTA order intake is, in our view, a flaw" in the second-quarter picture.
Volvo dropped to as low as 101.50 kronor and was trading down 4.2 percent as of 12:08 p.m. in Stockholm. That pared the stock's gain this year to 23 percent.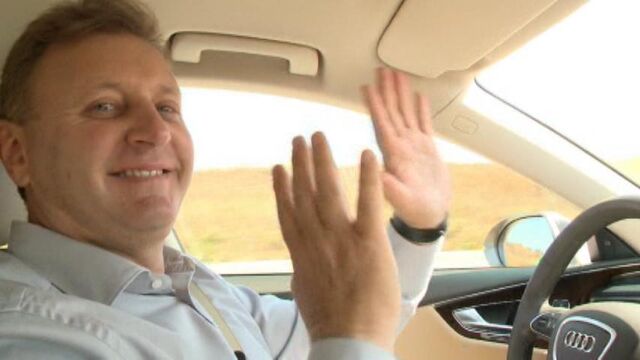 Read this next:
China Lower
Group truck orders fell 6 percent during the quarter to 49,551 vehicles. Volvo also cut full-year forecasts for the Chinese and Brazilian truck markets. It now expects industrywide deliveries of 620,000 heavy vehicles in China, an 8.8 percent reduction from its earlier prediction, and 40,000 in Brazil, a cut of 27 percent. Volvo maintained its North American market forecast for 2015 at 310,000 trucks.
Second-quarter earnings excluding interest, taxes, reorganization costs and a gain from a venture stake sale surged 82 percent from a year earlier to 5.98 billion kronor ($700 million), Volvo also said. Revenue rose 17 percent to 84.8 billion kronor, and the operating margin widened to 7.1 percent of sales from 4.5 percent.
The operating profit figure doesn't include a 2.14 billion-krona gain from the sale of Volvo's remaining stake in an Indian joint venture with Eicher Motors Ltd. Earnings were helped by delivery growth and by 1.8 billion kronor in currency effects, the truckmaker said.