Greece Blazes Keep Tsipras Busy Ahead of Possible Reshuffle
Eleni Chrepa and Paul Tugwell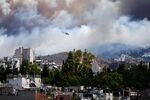 Prime Minister Alexis Tsipras was forced to turn his attention to fire-fighting operations as several large blazes across the country threatened homes at a time he was expected to prepare a cabinet reshuffle.
Fifty-one fire-department vehicles, one helicopter and five Canadair planes were battling the largest blaze in Lakonia, in southern Peloponnese. One Canadair had to make an emergency landing, with the two pilots safe. Strong winds fanned smoke across southern Athens as a blaze on the Ymittos mountain, in the suburb of Karea, threatened inhabited areas of Ilioupoli and Vironas, according to the fire department.
"It will take calm and effort from all sides so we can deal with these fire fronts," said Tsipras, after exiting the Civil Protection Center in Athens, in comments broadcast by Skai TV. The armed forces will assist with the blaze in Karea, while an official request for help has been submitted to Europe, he said.
Tsipras had been first briefed of operations at the Defense Ministry. The premier was expected to replace some ministers after the Greek parliament early on July 16 backed austerity measures demanded by creditors to keep Greece in the euro zone, as about 40 Syriza lawmakers rejected the deal. Angry citizens shooed Environment Minister Panagiotis Lafazanis away when he arrived at the Karea fire on Friday. Greece is in its third week of capital controls.
Three aircraft, two helicopters and 18 fire-department vehicles were deployed at the scene in the Athens suburbs. Fire-fighters are also trying to extinguish blazes at Koropi, near Athens airport, and Chalkida.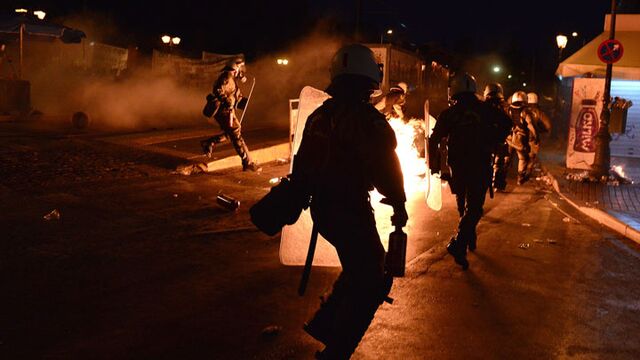 Read this next: