Five Things Everyone Will Be Talking About Today
The week's not over yet - get your Friday catch-up here
By and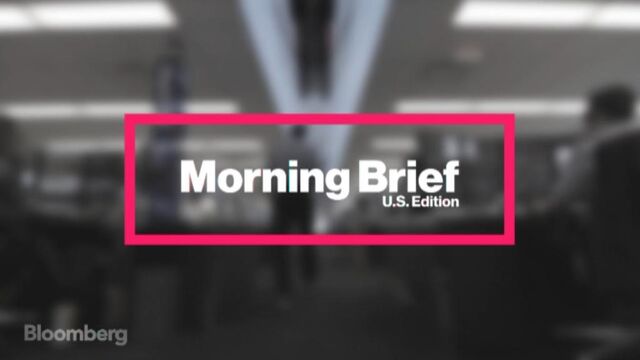 More China stimulus, Germany looks set to pass the Greek deal and Google earnings are a massive beat. Here are some of the things that people in markets are talking about this morning.   
Germany votes on Greece
German lawmakers have their say on Greece's next bailout today. While Chancellor Angela Merkel's majority in parliament suggests that passage is assured, she may face the biggest party revolt yet as she seeks to win approval for bailout talks and a bridge loan. European Central Bank President Mario Draghi said he views Greece's place in the euro as secure. 
China shores up its flagging stocks 
China is arming a government agency with up to $483 billion to support its stock market, people familiar with the move told Bloomberg. The Shanghai Composite Index jumped the most in a week, rallying 3.5 percent. 
Google profit beats 
Google's stock surged 12 percent in premarket trading after second-quarter sales and profit beat analyst targets. New CFO Ruth Porat - who joined in May from Morgan Stanley - said she's focused on reining in spending. That pleased investors wary of investments in new, expensive projects such as driverless cars. The stock is already up 11 percent this year. 
Carney talks up rate hikes 
Bank of England Governor Mark Carney said the end of record-low interest rates is in sight. The timing for any move will become much clearer by the end of the year, and interest rate increases will be more gradual than in the past, he said.  Despite risks including Greece and a China slowdown, "we can expect the global economy to proceed at a solid, not spectacular, pace." The comments supercharged the pound to the best week since 2009. 
China gold reserves jump
This morning China gave the first update on its official gold holdings since 2009, showing reserves have jump by over 600 tons to 1,658 tons (53.31 million fine troy ounces). China's holding move it to the fifth-largest, overtaking Russia, data from the World Gold Council show. The U.S. is still number one, with reserves of 8,133.5 tons. The news wasn't enough to boost gold prices, however. Gold for immediate delivery slid 0.2 percent to $1,143.58.
What we've been reading
This is what's caught our eye over the last 24 hours.
Want to receive this post, and more, into your inbox every morning?  Sign up here.