Europe to Vet Pilots' Mental Health After Germanwings Crash
Andrea Rothman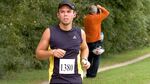 Europe's air-safety regulator said would-be pilots will be screened for mental illness to help prevent a repeat of March's Germanwings crash, in which a suicidal airman slammed his jet into a mountain.
Germany's main pilot union said it objects to parallel plans for random drink and drug tests.
Airlines will be required to send prospective hires for psychological evaluation intended to reveal danger signals, the European Aviation Safety Agency said in findings based on the crash in the French Alps, which killed 150 passengers and crew.
At least seven fatal incidents are reckoned to have been intentionally caused by pilots since 1982, including the Germanwings loss, which investigators say happened when co-pilot Andreas Lubitz crashed the Airbus A320 after locking his captain out of the cockpit. Lubitz was later found to have been mentally unstable and undergoing medical treatment for depression.
"We are proposing to make mandatory at least one thorough psychological assessment for each pilot," EASA chief Patrick Ky said in an interview after the new requirements were published. "Currently this is no mandatory psychological assessment at all, though a number of airlines already do it."
Deutsche Lufthansa AG, which owns Germanwings, welcomed EASA's recommendations, saying that they're generally already in place within its airline operations or chime with those of a task force established by the German government.

Urgent Issues
With France's accident investigator likely to take as long as two years to finish its report, Ky said EASA felt issues already thrown up by the tragedy needed to be "tackled urgently." The safety body usually waits until after full technical studies are in before commenting or making rulings.
EASA is working with psychologists and other experts to define what tests should be applied and any regulations will be subject to the agreement of the European Commission and other interested parties, with evaluation likely to start in 2016.
Germany's Vereinigung Cockpit union said the mental health checks, confined to new hires, "make sense," while expressing concern that EASA's plans to subject existing pilots to unannounced drug and alcohol checks will be counterproductive.
"A pilot coming to work under the influence of drugs or alcohol has a problem that's related to an illness," spokesman Markus Wahl said. "A person with such an illness who in addition fears being uncovered by random tests will go even deeper into hiding and is even less likely to seek help."
U.S. Approach
Still, airlines are free to impose stricter measures than mandated by law, and many already do, with EasyJet Plc subjecting pilots to extensive regular medical assessments that include mental health checks.
The Federal Aviation Administration, which sets rules for U.S. airlines and foreign carriers flying there, recently created a panel of government and industry officials to suggest ways of improving the evaluation of fitness to fly, with the focus on how doctors should assess psychological health.
Lubitz passed an FAA medical exam while training as a pilot in the U.S., according to agency records. French and German prosecutors have said he was suffering mental problems not fully apparent to his employer due to privacy laws designed to encourage people to consult doctors without fear of dismissal.
EASA's task force also made recommendations on cockpit door locking systems, as well as other procedures for monitoring and supporting pilots.
A stop-gap rule requiring there to be two people on the flight-deck at all times should be retained and re-evaluated after a year, it said. The exit of Lubitz's captain to use the toilet, leaving him alone, gave the co-pilot an opportunity to put the Airbus onto a collision course with the ground.
Vereinigung Cockpit said the two-person requirement may nevertheless "do more harm than good," given that a pilot taking a break has to be replaced by a member of the cabin crew who has undergone a far shorter training program and hence also much less scrutiny.
Read this next: