China's Stocks Rally Most in a Week on State Fund Support
Bloomberg News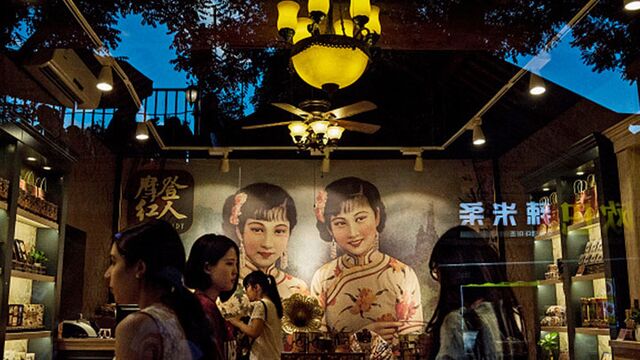 Chinese stocks rallied, sending the benchmark index to its biggest gain in a week, amid speculation the government is boosting funds to support the world's second-largest equity market.
The Shanghai Composite Index rose 3.5 percent to 3,957.35 at the close, erasing a weekly drop. The Shenzhen Composite Index climbed 5 percent, the most since 2012, as technology shares rallied. China Securities Finance Corp., a state-backed agency that provides margin finance and liquidity to the market, has 2.5 trillion yuan to 3 trillion yuan ($483 billion) on tap to support stocks, people familiar with the matter said.

Funding will be used to offer liquidity support to brokerages and to purchase stocks and mutual funds, the people said. Caijing earlier reported 17 banks granted a credit line of 2 trillion yuan to China Securities Finance. The latest measure comes after policy makers banned large shareholders from selling stakes, ordered state-run institutions to buy equities and suspended initial public offerings to halt a rout that erased almost $4 trillion.
The moves "show there's plenty of ammunition in the market," Zhang Qi, an analyst at Haitong Securities Co., said by phone in Shanghai. "The positive news, though not verified by official channels, offers a boost to market sentiment as investor expectations have changed after the earlier sell-off."
The Shanghai Composite rebounded 9 percent from July 8 through July 16 after tumbling 32 percent in a month as investors unwound margin-debt positions. A total of 635 stocks were halted on mainland exchanges Friday, about 22 percent of all listings, down from more than 1,300 at the end of last week.
Property Data
The CSI 300 Index rose 3.9 percent. The ChiNext small-caps index rallied 6 percent. Hong Kong's Hang Seng China Enterprises Index added 0.9 percent, while the Hang Seng Index advanced 1 percent. Traders were net buyers of Shanghai stocks through the exchange link with Hong Kong for the first time in two weeks on Friday.
The technology and phone sub-indexes in the CSI 300 both jumped 6.3 percent for the biggest gains among 10 industry groups. GoerTek Inc., a supplier to Apple Inc., rallied by the daily limit of 10 percent. ZTE Corp. surged 7 percent.
A gauge of property stocks rose 4.5 percent in Shanghai. Poly Real Estate Group Co. and Gemdale Corp. gained at least 3 percent. Government data on Saturday is likely to show new-home prices continued to recover in June. Prices in May rose in 20 cities out of 70 the statistics bureau tracks, two more than in April. They gained in only two cities in January.
Money managers from Bill Ackman to Jeffrey Gundlach and Paul Singer have said they're concerned about the risks posed by China's debt-fueled, volatile market.
H-Share Rally
Holdings of shares bought with borrowed money in Shanghai fell 0.2 percent to a four-month low of 918.4 billion yuan on Thursday, according to stock exchange data. A five-fold surge in margin debt over the 12 months through June 12 had helped propel the Shanghai index to a more than 150 percent gain.
Hugh Hendry, the hedge fund manager who profited by betting against banks in the financial crisis, is bullish because of unprecedented economic stimulus and the end of a rally in commodities.
The Hang Seng China index will rally 20 percent by December after valuations fell close to the cheapest level in 12 years versus global equities. That's according to a Bloomberg survey of seven strategists, who have an average forecast of 14,114 for the so-called H-share gauge.
"H shares offer better value," said Manishi Raychaudhuri, an Asia Pacific equity strategist at BNP in Hong Kong. "Deep corrections like the present one provide opportunities to enter stocks that are fundamentally sound."
(A previous version corrected the amount of funds provided to China Securities Finance.)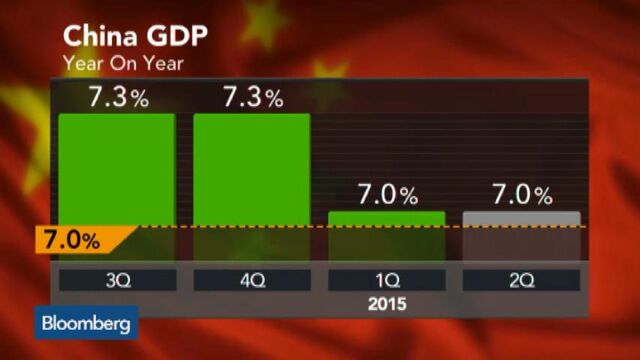 Read this next: