David Paul Morris/Bloomberg *** Local Caption *** Hugo Barra
Xiaomi's Hugo Barra Q&A: Why China's Hottest Smartphone Maker Is Amassing a Patent 'War Chest'
The executive also shoots down rumors that Xiaomi is making a car
by
Xiaomi was founded only five years ago, but it's already jockeying with Apple for the top spot in China's smartphone market. The company was recently valued by investors at $45 billion, and it has been expanding its phone sales outside China to such countries as India and Brazil. It has also moved beyond phones to sell smart televisions, fitness bands, and water purifiers.
Helping to lead Xiaomi's world-dominating ambitions is Hugo Barra, a former Google executive who worked on the Android software that underpins Xiaomi phones. Barra, the company's vice president of global operations, recently sat down for an interview with Bloomberg TV's Studio 1.0, which airs July 16 at 7:30 p.m. ET/PT. He talked about his former colleagues at Google, when Xiaomi might start selling phones in the U.S., and why the Chinese gadget maker isn't following Apple's lead to become a carmaker.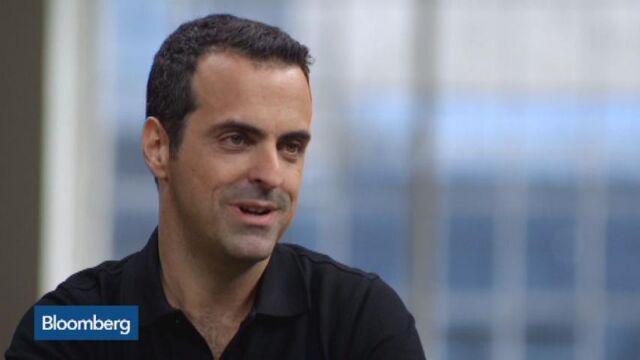 The big question is when are you going to start selling phones in the U.S.?
Hugo Barra: It's probably going to take having a team here, potentially even a sizable team here, to manage the whole process operationally—certification, ongoing engineering help, and so on.  It's no less than a year-plus away.
How protected are you if you do start selling phones in the U.S.?  Are you worried about patent law and potentially getting sued?
Of course, we are always worried about patent licensing, intellectual property, and so on. There are two things that we're doing, which take time. One is systematically taking patent licenses around the world. We've been meticulously talking to everyone we need to talk to. Secondly, we're building our own portfolio of patents for defensive purposes, because you kind of have to have that. Think of it as a war chest of sorts. We've filed over 2,000 patents, which is actually a lot, and we're acquiring patents.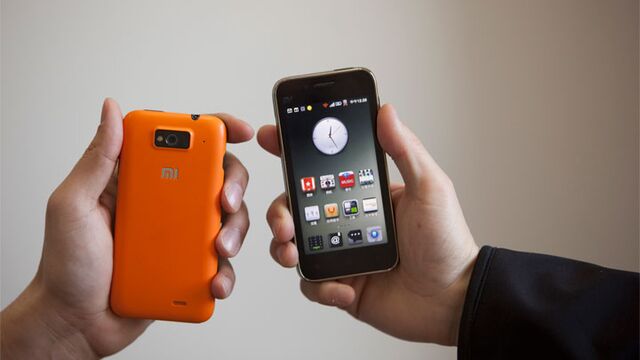 Google is blocked in China. Google apps are blocked in China. Is there a way forward for Google in China?
I personally don't think that it is the end of the road for Google in China, purely thinking from the point of view of how useful Google is, and the fact that people in China at universities or who have studied abroad, they depend so heavily on Google, even despite the fact that it's blocked. I just think, at the end of the day, someone is going figure out a way to solve whatever issues exist to bring all this innovation, present and future, to people in China.
Google Chief Executive Officer Larry Page handed over a lot of control to Sundar Pichai. What's your relationship with Sundar?
I think that was an amazing decision. Sundar is very capable. He's the most well-rounded executive at Google. He's a great product guy. He's a great business guy. It frees up time for Larry to think about, "What should Google be 10 years from now? How do we think about DeepMind and artificial intelligence?" Larry is the most brilliant person in the company. So he should be the one thinking about the future of Google, which in many ways—this is going to sound dramatic, but it is also about the future of humanity, right? Sundar and I do have a really good relationship.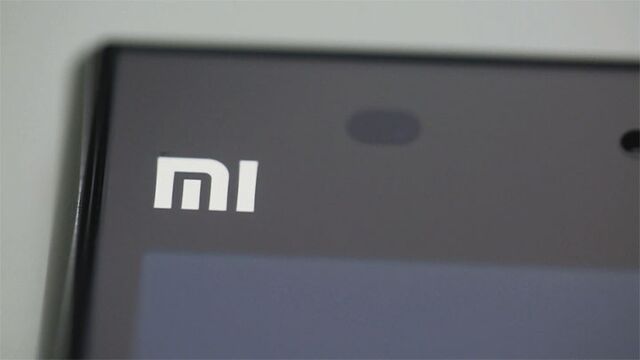 Tell me about your first meeting with Xiaomi CEO Lei Jun.
Our first meeting was a four-hour meeting, which tends to be the case with Lei Jun. Very deep, involved discussions. He's that kind of guy. It was a dinner in Beijing sometime in late 2012. And we spent time talking about everything from mobile to Internet, to Brazil and cars. I found him to be one of the most fascinating people I'd ever met, at the same level as someone like [Android co-founder] Andy Rubin. His ability to understand consumers, think so many years ahead, it was just mind-blowing. Four hours flew by like 10 minutes. He spoke to me in Chinese, and Xiaomi President Bin Lin translated it. It was surreal.
Would you ever make a car?
We are not making a car right now, to be clear. I think that's an extraordinarily difficult task. It's not something we can build today. We're just not resourced to do something like that. But why not? Why not?
Before it's here, it's on the Bloomberg Terminal.
LEARN MORE