Citigroup Profit Beats Estimates as Corbat Controls Costs
Dakin Campbell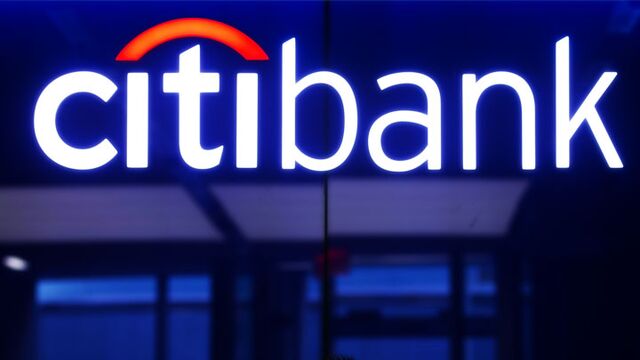 Citigroup Inc., the third-largest U.S. bank, posted profit that beat analysts' estimates as Chief Executive Officer Michael Corbat cut expenses. Shares climbed the most in almost six months.
Second-quarter net income jumped to $4.85 billion, or $1.51 a share, from $181 million, or 3 cents, a year earlier, when the firm had $3.7 billion in costs from settling a mortgage-bond probe, the New York-based lender said Thursday in a statement. Excluding accounting adjustments and one-time items, profit was $1.45 a share, beating the $1.34 average estimate of 27 analysts surveyed by Bloomberg.
Corbat is striving to meet financial goals set more than two years ago to measure his progress in transforming the firm, making it leaner and more profitable. He's sold businesses, exited consumer banking in more than a dozen markets and focused on his best customers.
"Through active expense and balance sheet discipline, we are on track to reach our financial targets for the year," Corbat, 55, said in the statement.
Citigroup rose 3.8 percent to $58.59, the best performance in the KBW Bank Index and the most since January 22. The shares have climbed 8.3 percent this year, outpacing the 7.4 percent advance of the 24-company index.
Expenses Decline
Total revenue, excluding accounting adjustments, fell 1.5 percent to $19.2 billion from a year earlier, in line with analysts' estimates. Operating expenses slid 7.2 percent to $10.9 billion, with legal and repositioning costs accounting for $421 million, the bank said. Citigroup had set aside about $3.5 billion in the fourth quarter for investigations, severance and office closures in an effort to make 2015 results more predictable.
That absorbed costs when Citigroup settled probes in May into currency rigging, agreeing to pay $925 million while its Citicorp unit pleaded guilty to a crime. Brazil's antitrust agency, South Africa and South Korea also have opened inquiries into whether firms colluded in foreign-exchange markets.
Adjusted profit at the institutional clients group, run by President Jamie Forese, rose 2.5 percent to $2.63 billion on revenue, excluding accounting adjustments, of $8.58 billion. The unit houses the bank's trading, corporate and investment-banking, private bank, and transaction-services businesses.
Fixed-Income Trading
Revenue in the markets business, run by Paco Ybarra, fell less than 1 percent to $3.72 billion. Fixed-income trading declined $18 million to $3.06 billion, while equities trading was roughly flat at $653 million.
The bank took a $175 million charge in equities trading when it cut the value of collateral underlying loans to facilitate customer trading activity, Chief Financial Officer John Gerspach said on a conference call with reporters. Excluding that, revenue would have climbed 26 percent from a year earlier, mostly reflecting improvements in derivatives, the bank said.
Profit in global consumer banking, led by Stephen Bird following Manuel Medina-Mora's retirement, rose 4.4 percent to $1.63 billion on revenue of $8.55 billion. Corbat has sought to make the business simpler, moving to a common technology platform and exiting some countries. Citigroup agreed Tuesday to sell its operations in Panama and Costa Rica to Bank of Nova Scotia, which agreed last year to buy the lender's retail-and commercial banking business in Peru.
Credit Cards
Citigroup will spend more to market its credit-card offerings in the second half of the year, primarily in the U.S., Gerspach said on a later call with analysts.
"We think that there's good payback to be gotten from branded cards," he said.
Corbat has made headway on two of three financial goals set in March 2013, about five months after he took over from former CEO Vikram Pandit. Corbat has promised to achieve a return on assets of 90 basis points to 110 basis points by the end of this year, and an efficiency ratio in the mid-50 percent range for the core business.
A target for return on tangible common equity of 10 percent was scrapped after the Federal Reserve rejected the firm's 2014 capital plan. The central bank approved the lender's subsequent plan this year, potentially saving his job.
Citi Holdings, the collection of unwanted assets the bank is selling, generated profit of $163 million. The unit's assets fell to $116 billion at the end of June.