Yellen Says Delaying Rate Liftoff Might Mean Faster Hikes Later
Matthew Boesler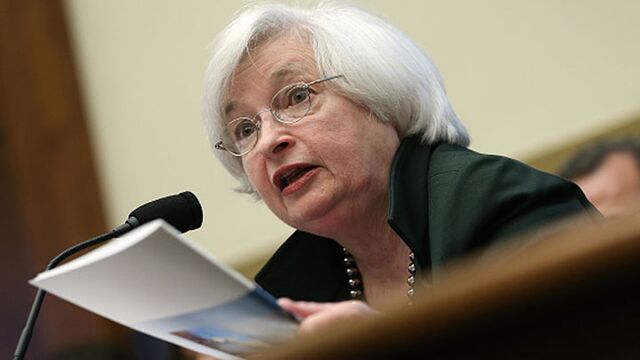 Federal Reserve Chair Janet Yellen said delaying the first interest-rate increase since 2006 could force the central bank to play catch-up by accelerating subsequent increases.
"If we wait longer it certainly could mean that when we begin to raise rates we might have to do so more rapidly," Yellen said in response to a question during testimony before the House Financial Services Committee.
"An advantage to beginning a little bit earlier is that we might have a more gradual path of rate increases," Yellen added.
In her prepared testimony, Yellen said the central bank remains on track for a rate increase this year. The Fed is likely to make its first move in September, according to 76 percent of 51 economists surveyed by Bloomberg from July 2 to July 8.
Yellen said she couldn't rule out an increase at other scheduled meetings of the Federal Open Market Committee.
"I've tried to emphasize that every meeting is a live meeting," she said.